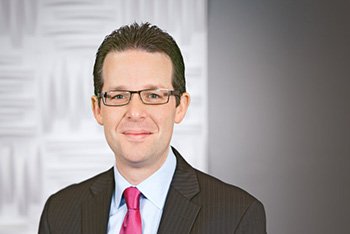 Wednesday, September 20, 2017
The presenter will be:
PHILIP R.O. PAYNE, PhD, FACMI
"Precision Medicine and Healthcare Transformation: A Tale of Two Populations"
11:30 a.m. – 12:30 p.m.
Joanne Fox Social Hub
Room 105
Regenstrief Institute
1101 W. 10th Street
Lunch will be provided. Please bring your own drink.
If attending, please remember to complete your CME Self-Attendance for RI WIP.
Directions will be posted on the screen before & after WIP. 
This is for all attendees so we can capture attendance! 
#RIWIP
If you are unable to attend in person, you are invited to view this presentation LIVE at the link below.
Email jasmforr@regenstrief.org for the Self-Attendance Code if viewing stream.
Live URL: http://www.indiana.edu/~video/stream/liveflash.html?filename=RI_WIP
If you experience difficulty with live streaming during a presentation, follow the link on the site marked "Questions/Problems?".
Contact an on-call tech any of the following ways for immediate assistance: 812-856-2020; cthelp@indiana.edu  or use Microsoft Lync instant message cthelp.
Link to Archive:https://iu.mediaspace.kaltura.com/channel/Regenstrief%2BInstitute%2B%2522Work%2BIn%2BProgress%2522/67592041
WIP Archive is now available. Please use this link to view the video. The video will not be available until 24 hours later.
At the conclusion of Dr. Payne's presentation the participant should be able to:
Become familiar with the common information needs that span both precision medicine and healthcare transformation efforts, and the ways in which biomedical informatics theories and methods can address those requirements;
Synthesize and understand the way in which biomedical informatics approaches can be positioned as an interventional discipline when studying and improving patient- and population-level decision making;
Identify major trends in the health and life sciences that predispose or enable the preceding themes (e.g., biomedical informatics as an interventional discipline that can impact both precision medicine and healthcare transformation); and
Recognize and explain open research questions as they relate to the positioning of biomedical informatics as a key driver of precision medicine and healthcare transformation efforts.
About the Speaker:  Dr. Payne is the Robert J. Terry Professor and founding Director of the Institute for Informatics (I2) at the Washington University in St. Louis School of Medicine.   He also serves as a Professor of General Medical Sciences in the School of Medicine's Department of Medicine and as a Professor of Computer Science and Engineering in the School of Engineering and Applied Science. Dr. Payne is an internationally recognized leader in the field of clinical research informatics (CRI) and translational bioinformatics (TBI).  His research portfolio is actively supported by a combination of NCATS, NLM, and NCI grants and contracts, as well a variety of awards from both non-profit and philanthropic organizations. Dr. Payne received his Ph.D. with distinction in Biomedical Informatics from Columbia University, where his research focused on the use of knowledge engineering and human-computer interaction design principles in order to improve the efficiency of multi-site clinical and translational research programs.  Prior to pursuing his graduate training, Dr. Payne served in a number of technical and leadership roles at both the UCSD Shiley Eye Center and UCSD Moores Cancer Center.  Dr. Payne's leadership in biomedical informatics and data science communities has been recognized through his appointment to numerous national steering, scientific, editorial, and advisory committees, including efforts associated with the American Medical Informatics Association (AMIA), AcademyHealth, the Association for Computing Machinery (ACM), the National Cancer Institute (NCI), the National Library of Medicine (NLM), and the CTSA consortium, as well as his engagement as a consultant to academic health centers throughout the United States and the National Academy of Medicine.  Dr. Payne is the author of over 200 publications focusing on the intersection of biomedical informatics and the clinical and translational science domains.  His current research interests include: 1) knowledge-based and integrative approaches to the discovery and analysis of bio-molecular and clinical phenotypes and the ensuing identification of precision diagnostic and therapeutic strategies; 2) interventional approaches to the use of electronic health records and decision support systems to enable patient-centered decision making in information intensive environments; 3) the study of human factors and workflow issues surrounding the optimal use of healthcare information technology; and 4) The design and evaluation of open-science platforms that enable collaborative and cumulative approaches to biomedical data analytics.
Accreditation Statement:  The Indiana University School of Medicine is accredited by the Accreditation Council for Continuing Medical Education to provide continuing medical education for physicians.
Designation Statement:  The Indiana University School of Medicine designates this live educational activity for a maximum of 1.0 AMA PRA Category 1 Credit(s)™.  Physicians should only claim credit commensurate with the extent of their participation in the activity.
Faculty Disclosure Statement:  In accordance with the Accreditation Council for Continuing Medical Education (ACCME) Standards for Commercial Support, educational programs sponsored by Indiana University School of Medicine (IUSM) must demonstrate balance, independence, objectivity, and scientific rigor.  All faculty, authors, editors, and planning committee members participating in an IUSM-sponsored activity are required to disclose any relevant financial interest or other relationshipwith the manufacturer(s) of any commercial product(s) and/or provider(s) of commercial services that are discussed in an educational activity.
Commercial Support:  This CME activity does not have any commercial support.