Search
Please join us for insights from academic, industry, government and clinical partners on June 1-3, 2020.
We have adjusted this conference to three half-days to accommodate remote work schedules. Presentations will be
from 11 a.m. to 2 p.m. EDT each day.
11:00-12:15 – Keynote Address
12:30-2:00 – Panel Discussion
There is no fee to register for this conference.
"*" indicates required fields
Click for more on the presentations and panels scheduled for:
JUNE 1, 2020
Dr. Marc Overhage
Keynote: "Revolution or Evolution? AI in Healthcare"
11:00 a.m. – 12:15 p.m.
Dr. Marc Overhage has been building, implementing, and evaluating health information technology for almost 40 years. During that time, he has applied artificial intelligence (AI) methods as they evolved. As CMIO at Siemens and then Cerner he led innovation teams focused on applying AI to the physician-patient encounter, clinical decision making and managing the health of populations. Dr. Overhage will be joining the panel discussion following his address.
Panel Discussion
12:30-2:00 p.m.
Artificial intelligence and machine learning techniques are routinely described as the 'next big thing' in health care, creating hope for new opportunities to improve healthcare efficiency and outcomes. However, less frequent are perspectives from frontline experiences deploying these advanced approaches. This panel of nationally recognized healthcare leaders will describe their experiences planning, implementing, and operationalizing advanced methods, including AI and machine learning, chatbots, and ambient intelligence in support of improving care delivery and outcomes. The panelists will also share critical success factors, lessons learned, and future directions.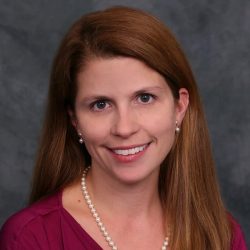 Kathleen Unroe
Dr. Kathleen Unroe is a geriatrician, nursing home physician and researcher focused on improving the quality of care in nursing homes, including the optimal use of palliative care and hospice in long-term care settings. She is the PI for the $30.3 million CMS-funded clinical and payment demonstration project OPTIMISTIC as well as NIH grants focused on the nursing home setting. Dr. Unroe is the CEO and founder of Probari, a health care start-up that implements a nurse-based novel care model in nursing homes. She is also a Regenstrief research scientist and an associate professor at IU School of Medicine.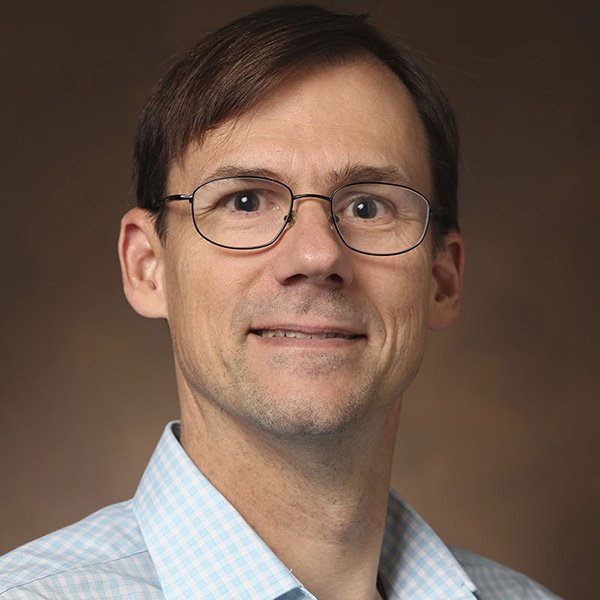 Dr. Michael Matheny
Dr. Michael Matheny is a practicing internist and researcher at Vanderbilt University and the Tennessee Valley Healthcare System's Nashville VA Medical Center focused on predictive analytics, machine learning and artificial intelligence, automated medical device surveillance, and natural language processing. He has expertise in developing and adapting methods for post-marketing medical device surveillance and has been involved in the development, evaluation, and validation of automated outcome surveillance statistical methods and computer applications. He is currently funded by VA HSR&D, NIDDK, NHLBI, and FDA.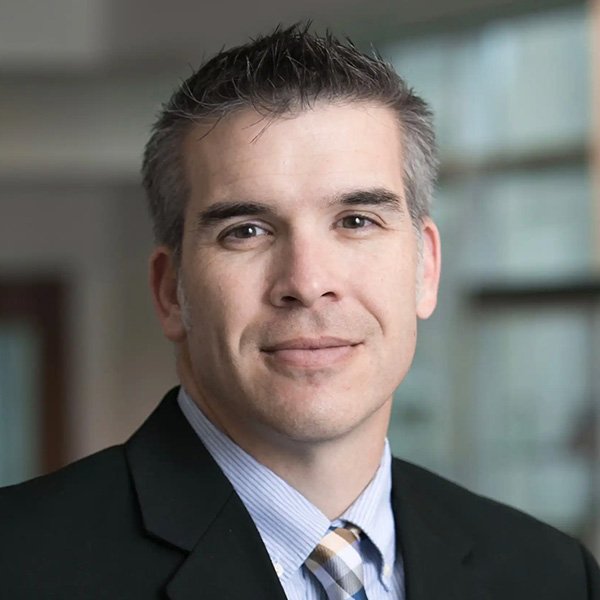 Dr. Joshua Vest
Dr. Joshua Vest is a health services researcher with an interest in the organizational determinants and effectiveness of health information technology and systems. Most of his work is focused on the adoption, utilization, impact, and policy issues of technologies that facilitate the sharing of patient information between different organizations. He is a research scientist at Regenstrief Institute and the director of the Center for Health Policy at IU Richard M. Fairbanks School of Public Health at IUPUI.
JUNE 2, 2020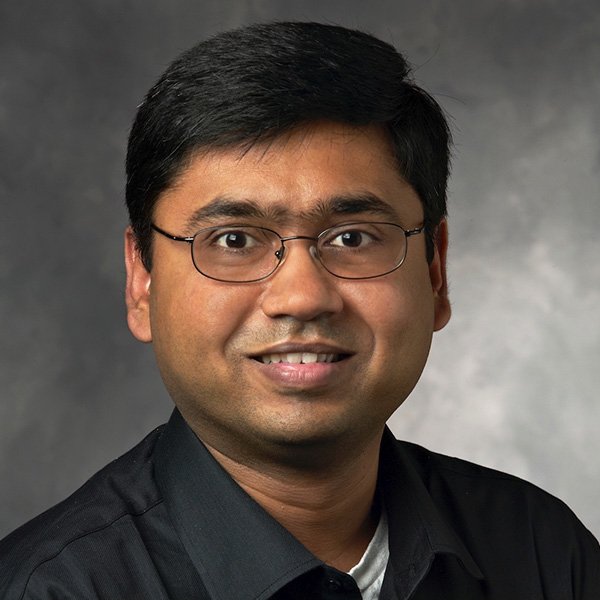 Dr. Nigam Shah
Keynote: "Shaping the Future of AI in Healthcare"
11:00 a.m. – 12:15 p.m.
Dr. Nigam Shah is Associate Professor of Medicine (Biomedical Informatics) at Stanford University and serves as the Associate CIO for Data Science for Stanford Health Care. Dr. Shah's research focuses on combining machine learning and prior knowledge in medical ontologies to enable the learning health system. He is an inventor on several patents on using ontologies for data mining and has co-founded three companies. His team runs the country's first service to use aggregate clinical data at the bedside for decision making.
Panel Discussion
12:30-2:00 p.m. – Ethics, Law and Unintended Consequences of AI in Health Care
Artificial intelligence and its many applications (eg., prediction, visualization, decision support) have been largely discussed in healthcare settings. As the explosion of available electronic health data continues worldwide, AI has been described as a solution (or promise) for cost reduction, quality improvement and access to care, behavior change, etc. This panel will explore potential unintended but predictable consequences of an AI future in human health, with recommendations on how to recognize and mitigate credible risks, all of which warrant an intentional process for validation and monitoring. It will discuss the implications of technological automation to improve healthcare efficiency and access to care, and how job roles may potentially exacerbate existing inequities without dedicated investments into human workforce development. The panel will touch on the legal landscape for AI-based healthcare.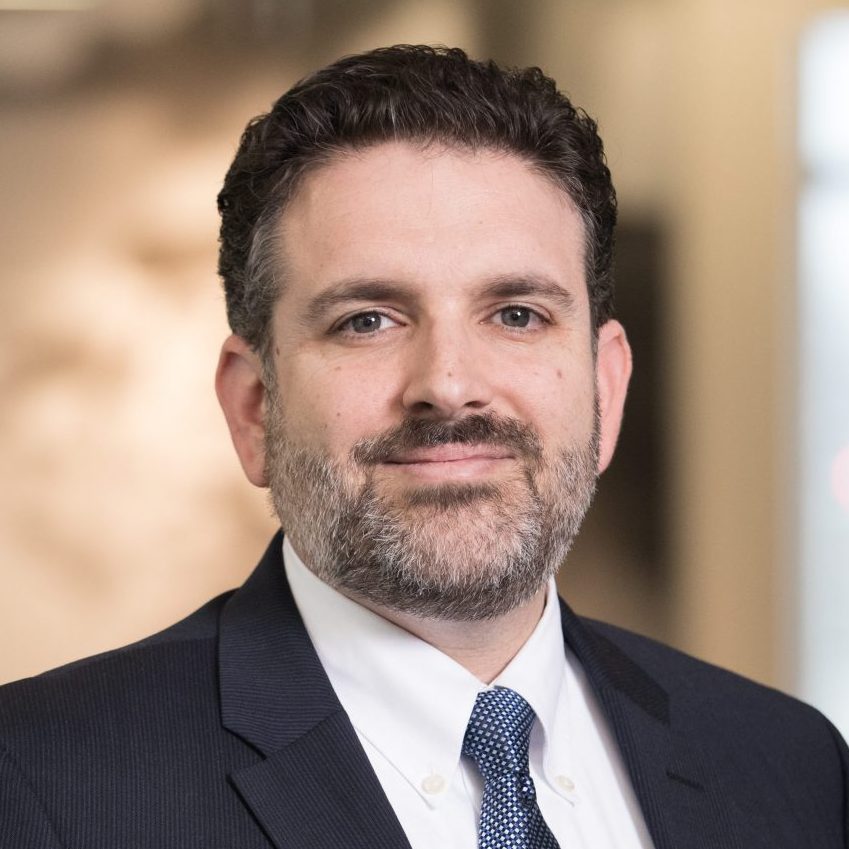 Dr. Peter Embi
Dr. Peter Embí serves as President and CEO of the Regenstrief Institute. He is also the Associate Dean for Informatics and Health Services Research at the Indiana University School of Medicine, the Associate Director at Indiana CTSI and Vice President for Learning Health Systems at IU Health. He is an internationally recognized researcher, educator, and leader in the field of clinical and translational research informatics. His areas of interest include biomedical informatics, health information technology, patient-centered outcomes and learning health systems.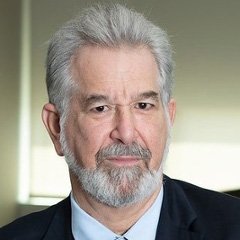 Dr. Kenneth W. Goodman
Dr. Kenneth W. Goodman is founder and director of the University of Miami Miller School of Medicine's Institute for Bioethics and Health Policy and co-director of the university's Ethics Programs. The Institute has been designated a World Health Organization Collaborating Center in Ethics and Global Health Policy, one of ten in the world. He is a co-founder of the North American Center for Ethics and Health Information Technology, a partnership with the Center for Bioethics at Indiana University. Dr. Goodman's research has emphasized issues in health information technology and in epidemiology and public health. He has written and edited a number of books.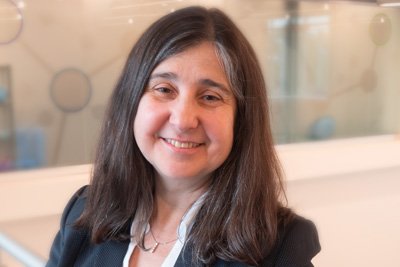 Eneida Mendonca, Regenstrief Institute, VP for Research Development
Dr. Eneida Mendonca is vice president for research development at Regenstrief Institute. Her research focuses on developing novel language-driven approaches and automated learning methods to support decision making; exploiting automated semantic and statistical methods to extract biomedical data from patient records; creating new ways to automatically integrate evidence into clinical practice; and improving infrastructure for healthcare and clinical research. She has been involved in many federally funded grant projects, including a $3.9 million NIH-funded Environmental Influences on Child Health Outcomes (ECHO) study and the Children's Respiratory Research and Environment Workgroup (CREW), where she uses informatics tools to harmonize data among several large cohorts, combining clinical data, social determinants of health, behavior and biological markers, among others.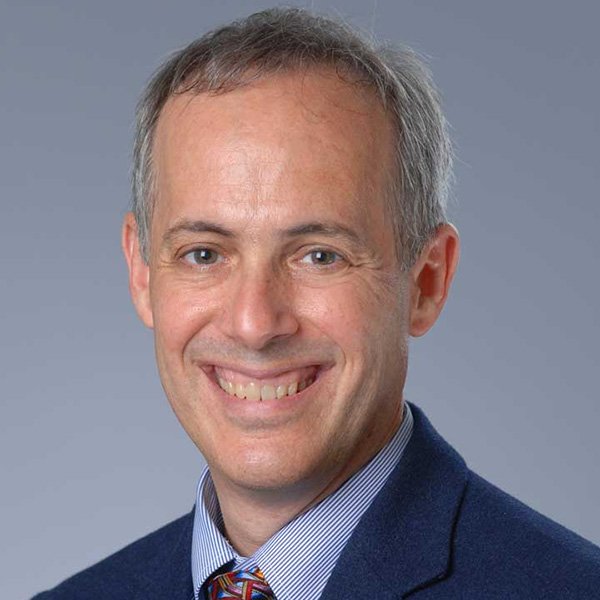 Dr. Peter H. Schwartz
Dr. Peter H. Schwartz is the Director of the IU Center for Bioethics and Associate Professor of Medicine at IU School of Medicine. He directs the Bioethics and Subject Advocacy Program of the Indiana Clinical and Translational Sciences Institute (CTSI) and co-leads the Behavioral Science and Ethics cluster of the IU Precision Health Initiative. He practices adult outpatient medicine in the Eskenazi Health System. Dr. Schwartz conducts research on patient decision-making and risk communication in preventive and personalized medicine. He has written widely on ethical issues in these and other areas.
JUNE 3, 2020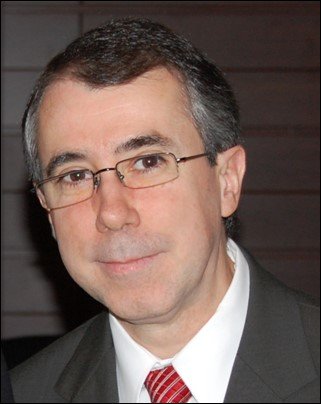 Dr. Marco Antonio Gutierrez
Keynote: "Artificial Intelligence for COVID-19 Outbreak Screening"
11:00 a.m. – 12:15 p.m.

Dr. Marco Antonio Gutierrez serves as the head of the Informatics Division, Heart Institute, University of Sao Paulo Medical School, Brazil. Dr. Gutierrez's research focuses on the application of machine learning to segment and classify biomedical signals and medical images. Dr. Gutierrez was elected by the Brazilian Computer Society as a Senior Researcher in Computing Applied to Health. He holds bachelor's and PhD degrees in electrical engineering and computer science from the University of Sao Paulo and completed postdoctoral training at the University of Southern California. Dr. Gutierrez will be joining the panel discussion following his address.
Panel Discussion
12:30-2:00 p.m.
AI is said to have the potential to improve healthcare and expand biomedical knowledge. This panel will present and discuss necessities and solutions in infrastructure for AI. Infrastructures for machine learning and AI include: data, methods and technologies necessary to train, test and validate models. Appropriate governance, policies and regulations exist to guarantee protections to security, privacy and confidentiality in this business, hungry for data. Computing power is another critical component in supporting the massive data processing needs of AI. Panelists will share their perspectives on building solutions to promote AI development, as well as the deployment of AI-powered systems in healthcare and research.
Dr. Mohammad (Adib) Adibuzzaman
Dr. Mohammad (Adib) Adibuzzaman is a research scientist at the Regenstrief Center for Healthcare Engineering at Purdue University. His primary research interest is in health data analysis using artificial intelligence techniques, more specifically, causal inference methods. His secondary research focus is in high performance computing infrastructure for very large data sets in health sciences. Dr. Adib has a PhD and a Master's degree in Computational Sciences from Marquette University. Before going to Marquette, he worked as a Junior Research Assistant at the National University of Singapore and as a Software Engineer in Bangladesh. He also worked as an Oak Ridge Institute of Science and Engineering (ORISE) Fellow at the U.S. Food and Drug Administration in 2013 and 2014.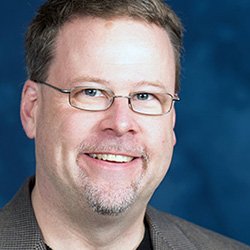 Dr. Allen Flynn
Dr. Allen Flynn worked as a network analyst for several years, followed by work in pharmacy practice as a hospital staff pharmacist. At Trinity Health, Allen was promoted to Informatics Coordinator. For the next eight years, he held informatics leadership roles while developing his expertise in EHRs and medication system safety. This real-world experience inspired him to focus his career on improving the knowledge-delivery capabilities of health IT. Today, Allen is an Assistant Professor who leads the Knowledge Grid research effort for the University of Michigan Medical School's Department of Learning Health Sciences. His team aims to make computable biomedical knowledge more findable, accessible, interoperable, and reusable (FAIR).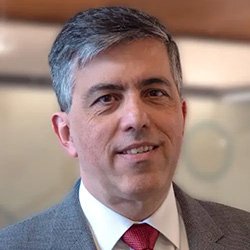 Dr. Umberto Tachinardi
With more than 30 years of experience in biomedical informatics, Dr. Umberto Tachinardi has a history of successfully developing and implementing health informatics technologies in organizations of all sizes. At IU and Regenstrief, his focus is to lead the informatics components of complex and large projects (Precision Health Initiative and the Indiana Center for Translational Sciences Institute – CTSI). Dr. Tachinardi was responsible for building and operating UW Health's translational research resources such as data warehouses and new functions in the electronic health record systems.