Search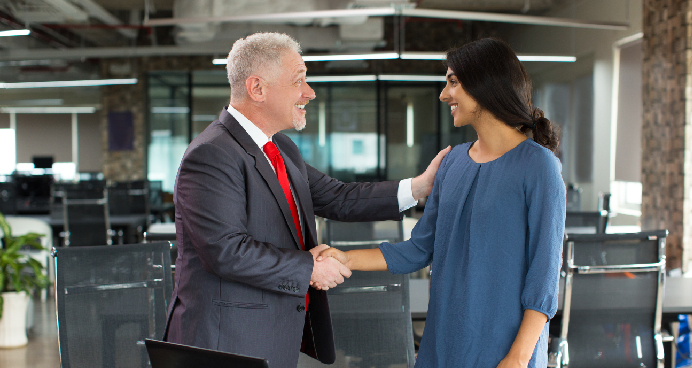 Join the
Regenstrief
Team
Our people come from many fields and backgrounds because we value a variety of talents and experiences. It's how we innovate where others have not. If you want to seek and share knowledge to deliver the best health care — locally, nationally, and globally — in a culture fueled by diversity, innovation, and optimism, apply today.
Affiliated Job Openings
Assistant/Associate Professor of Medicine - General Internal Medicine and Geriatrics, IUSM
The Department of Medicine at the Indiana University School of Medicine (IUSM) is seeking outstanding candidates for two Tenure track faculty positions in the IUSM Division of General Internal Medicine and Geriatrics and Indiana University Center for Health Services and Outcomes Research at Regenstrief Institute. The appointments will be made at the level of Assistant or Associate Professor and candidates should have an MD/DO and/or PhD or equivalent doctoral degree in health services research, health policy, public health, medical informatics, behavioral and social sciences, clinical research, allied health or a related field. The ideal candidate(s) will possess a strong research background, including assessing and addressing social determinants of health, experience with frameworks and mixed methods in implementation science, advanced analytics with big data, or real-world experimental designs. Learn more and apply at [Indiana University Academic Positions | Assistant/Associate Professor of Medicine - General Internal Medicine and Geriatrics (peopleadmin.com)].
Read More
It is the Institute's position to ensure equal employment opportunity for all, regardless of age, ethnicity, sex, sexual orientation and gender identity, race, religion, color, national origin, marital status, disability or veteran status; and to serve customers and prospective customers on a non-discriminatory basis. Regenstrief Institute prohibits harassment of any individual on the basis of any characteristic listed above.
Our company uses E-Verify to confirm the employment eligibility of all newly hired employees. To learn more about E-Verify, including your rights and responsibilities, please visit www.dhs.gov/E-Verify.
Regenstrief Institute, Inc., is committed to help individuals with disabilities to participate in the workforce. If you need reasonable accommodations for the application process, please contact our HR Representative at riihrreq@regenstrief.org or at 317-274-9000. Please note this email address in intended for use only to request an accommodation as part of the application process. Any other correspondence will not receive a response.
Regenstrief Institute is an EEO/Affirmative Action Employer. All qualified applicants will receive consideration for employment without regard to race, color, religion, sex, national origin, disability status, protected veteran status, or any other characteristic protected by law.