Search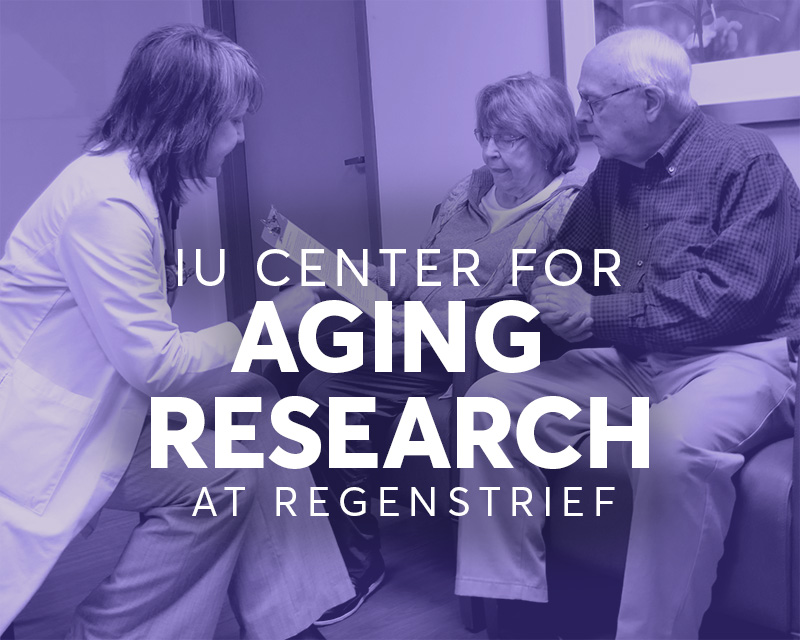 Established in 1997 through collaboration between Indiana University, the IU School of Medicine, and Regenstrief Institute, the Center for Aging Research (CAR) develops, tests, and implements innovative strategies to improve the quality and efficiency of healthcare and self-care for medically and socially vulnerable older adults.
We seek to become the nation's leading academic research center focusing on the health and well-being of older adults by embracing these values:
Produce research that can be applied quickly and efficiently to achieve the triple aim
Conduct research that originates from the needs of older adults, their families, and those who serve them
Foster the careers of academic researchers through support of a world-class marketplace of ideas and a community of scholarship
Nurture a prestigious research environment that attracts the best and brightest
Celebrate both individual and team success
Provide a safe harbor for scientists to dream, take risks, and think differently
We apply the rich information technology resources of Regenstrief and Indiana University to explore new models of care for late life depression, dementia, delirium, and other common geriatric syndromes. Much of this work has focused on vulnerable elders cared for in the urban public health system in Indianapolis. We take special pride in our work to help build the nation's capacity for aging research through a formal mentorship and faculty development program.
Our origins, financial support, and close ongoing relationship with the Regenstrief Institute explains our national leadership role at the intersection of geriatric medicine and medical informatics.