Search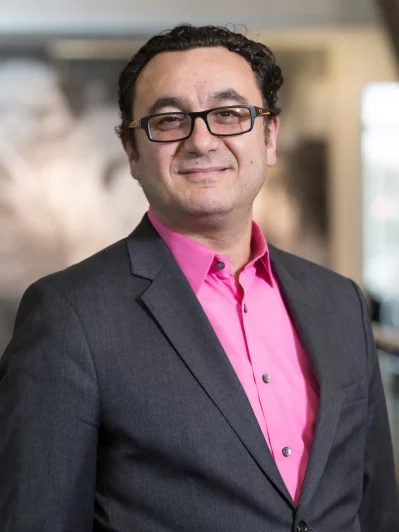 Research Scientist, Indiana University Center for Aging Research at Regenstrief Institute
Founding Director and Implementation Scientist, Center for Health Innovation & Implementation Science
Richard M. Fairbanks Chair of Aging Research, Indiana University School of Medicine
Professor,Indiana University School of Medicine
Director of Senior Care Innovation, Eskenazi Health
Founding Director, Chief Innovation and Implementation Officer, Sandra Eskenazi Center for Brain Care Innovation
Dr. Malaz Boustani is a senior implementation scientist with extensive experience in conducting implementation research with a main focus on developing tools, processes, and strategies to rapidly implement evidence-based and cost-effective health care solutions in the real world. Dr. Boustani is the Founding Director of the Center for Health Innovation and Implementation Science (CHIIS).
Over the past decade, Dr. Boustani has built a clinical laboratory , the Agile Innovation Network of more than 13,000 providers within the Midwest region including Illinois, Indiana, Michigan, Ohio, and Kentucky. He has used this clinical laboratory to train implementation scientists and has developed a graduate certificate in Innovation and Implementation Science to provide the country with transformational agents who are skilled in building learning health care systems. The network has been selected as an approved contractor for the Centers for Medicare and Medicaid Services (CMS) Indefinite Delivery/ Indefinite Quantity (IDIQ) contract to support quality improvement efforts and clinical innovation across settings and programs to maximize impact to healthcare titled the Network of Quality Improvement and Innovation Contractors (NQIIC).
Dr. Boustani is the author of new book: Agile Implementation; A model for implementing evidence-based healthcare solutions into real-world practice to achieve sustainable change.