INDIANAPOLIS – Peter J. Embi, MD, MS, an internationally recognized expert in biomedical informatics, has been named the new president and chief executive officer of the Regenstrief Institute Inc., a global leader dedicated to improving health and healthcare through innovations and research in biomedical informatics, health services, and aging. Regenstrief, a supporting organization of Indiana University School of Medicine, has several regional partners that include IU Health and Eskenazi Health.
Dr. Embi, currently interim chair of the Department of Biomedical Informatics and associate dean for research informatics at the The Ohio State University's College of Medicine, will join Regenstrief in December of this year.
Founded in 1969, the Regenstrief Institute and its researchers have been responsible for major developments and studies demonstrating the use of electronic health records an
d related information technologies to improve the quality and efficiency of health care. Areas of focus include patient safety, global health, health information standards, clinical decision support, and a range of other topics involving data and analytics in health care.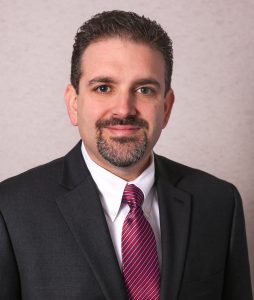 A practicing physician and researcher, Dr. Embi earned his undergraduate degree from the University of Florida and his medical degree from the University of South Florida. He completed his internal medicine residency and chief residency at the Oregon Health & Science University, where he also completed a fellowship and earned a master of science degree in medical informatics and clinical epidemiology. Following that, Dr. Embi moved to Ohio, where he completed his medical training with a fellowship in rheumatology and immunology at The Cleveland Clinic, before joining the faculty at the University of Cincinnati. He is recognized internationally for his expertise in clinical and research informatics – the application computer and information sciences to health care and biomedical research.
Before joining Ohio State in 2010, Dr. Embi was the founding director of the Center for Health Informatics at the University of Cincinnati Academic Health Center. In addition to his interim chair and associate dean roles, Dr. Embi currently serves in a number of roles at Ohio State. Among them, he is director of the division of clinical and translational informatics in the Department of Biomedical Informatics, tenured associate professor of biomedical informatics, internal medicine, and public health, and chief research information officer at the Ohio State University Wexner Medical Center. Dr. Embi has received numerous awards and has been recognized with fellowship in both the American College of Medical Informatics and the American College of Physicians. He currently serves on the Board of Directors of the American Medical Informatics Association.
"This is a critical time for health care and biomedical research, and the work our investigators do, in collaboration with our health care partners, is essential to transforming the way we practice," Dr. Embi said. "I am very enthusiastic about the impacts we can have on the health of our patients and communities, and I am honored by the opportunity to lead the Regenstrief Institute into the future."
"I am excited about the possibilities that lie ahead for Regenstrief Institute as Dr. Embi assumes the role of president and CEO. I believe Peter's leadership style and vision are the fuel needed to ignite the change needed for our future, which will further secure our preeminent status in the health informatics community," said Thane Peterson, executive operating officer of Regenstrief Institute.
"Dr. Embi's expertise and leadership experience will be key as we develop projects and recruit investigators for the Precision Health Initiative," said Anantha Shekhar, MD, PhD, executive associate dean for research affairs and director of the Indiana Clinical and Translational Sciences Institute. The Precision Health Initiative, funded by IU's Grand Challenges Initiative, will develop the school's expertise in precision medicine.
In addition to his leadership position at Regenstrief, Dr. Embi will hold the positions of associate dean for informatics and health services research and professor of medicine at the IU School of Medicine, associate director for informatics at the Indiana Clinical and Translational Sciences Institute and vice president for learning health systems at Indiana University Health. He will also be named the Sam Regenstrief Professor of Informatics and Health Services.
Dr. Embi succeeds former Regenstrief president and CEO William Tierney, MD, now chair of population health for the Dell Medical School at The University of Texas at Austin.