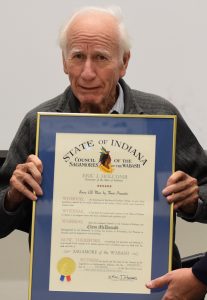 Clement McDonald, M.D., a pioneer in the use of health information technology to improve healthcare, who developed one of the world's first operational electronic medical record systems and conceived a common language for the exchange of health information that's operational in nearly every country in the world, is being honored by the state of Indiana with its prestigious Sagamore award. His accomplishments are also being recognized by Regenstrief Institute at the December installment of the Regenstrief Educational Insights and Learning Series.
Arriving at Regenstrief Institute in the early 1970s, Dr. McDonald brought with him the then novel idea that creating electronic medical records (now often called electronic health records) could eliminate the logistic problems of paper medical records. His development of the Regenstrief Medical Record System improved physicians' decision-making processes, eliminated costly and potentially harmful test duplications and empowered collaborative healthcare — ultimately benefiting patients, their families and the healthcare system.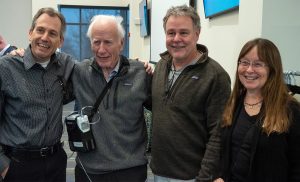 Based on the Regenstrief Medical Record System, he and Regenstrief colleagues created what has become one of the largest and most comprehensive clinical information systems in the world, the Indiana Network for Patient Care (INPC). Now operated by the Indiana Health Information Exchange, the INPC, with data from healthcare systems, laboratories and public health offices throughout Indiana, serves as a living model for health information exchange throughout the world – ensuring patient data is available when and where needed. In the present era when patients see clinicians in multiple healthcare systems and locations, Dr. McDonald's concept of having health information securely available instantly – and his implementation of the concept – are essential. Research access to the vast data trove is managed by Regenstrief Institute.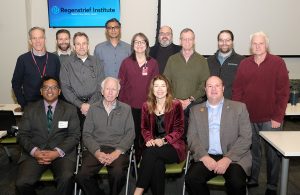 To facilitate interoperability in healthcare, in 1994, Dr. McDonald created LOINC® at Regenstrief Institute, the ever-expanding open access terminology system. Short for Logical Observation Identifiers Names and Codes, LOINC provides standard identification of health measurements, observations, and documents. Today, LOINC, which continues to be managed by Regenstrief Institute, is used in 193 countries and is available in 20 languages. Dr. McDonald remains an active member of the LOINC community. In October at the LOINC conference in France, a code was named in his honor.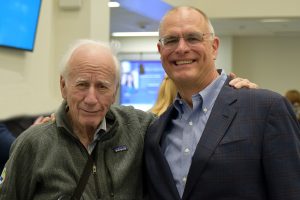 Dr. McDonald has mentored several generations of individuals working at the intersection of health information and healthcare delivery. His mentees include a past or current Regenstrief Institute president, Regenstrief Institute vice president for data and analytics, Indiana State Health Commissioner, HL-7 International Chief Standards Development Officer and the Northwestern University Institute for Augmented Intelligence in Medicine Founding Director, the Western Michigan School of Medicine Department of Biomedical Informatics Founding Chair, and a number of Regenstrief Institute research scientists.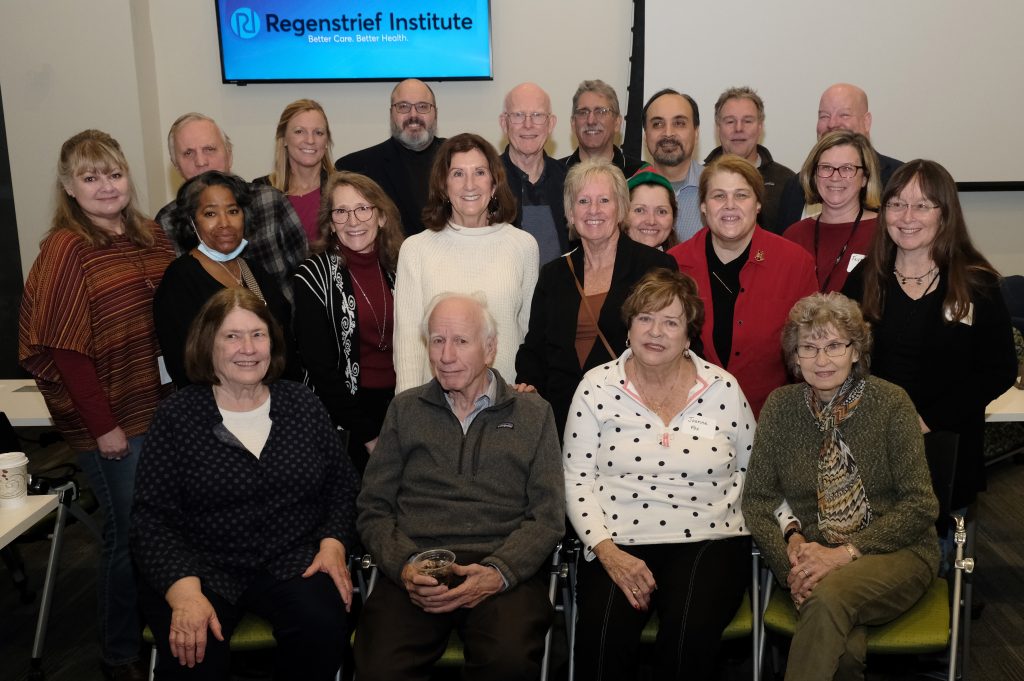 Dr. McDonald served as co-director and then director of Regenstrief Institute from 1990-2006. In 2013 Regenstrief Institute and Indiana University School of Medicine established an endowed chair to honor his pioneering innovations in health information technology. Regenstrief Institute's Center for Biomedical Informatics was renamed the Clem McDonald Center for Biomedical Informatics.
Dr. McDonald continues his work in medical informatics at the National Institutes of Health's National Library of Medicine. He holds the titles of director emeritus of Regenstrief Institute and distinguished professor of medicine emeritus and Regenstrief professor emeritus of medical informatics at Indiana University School of Medicine.
About Regenstrief Institute
Founded in 1969 in Indianapolis, the Regenstrief Institute is a local, national and global leader dedicated to a world where better information empowers people to end disease and realize true health. A key research partner to Indiana University, Regenstrief and its research scientists are responsible for a growing number of major healthcare innovations and studies. Examples range from the development of global health information technology standards that enable the use and interoperability of electronic health records to improving patient-physician communications, to creating models of care that inform practice and improve the lives of patients around the globe.
Sam Regenstrief, a nationally successful entrepreneur from Connersville, Indiana, founded the institute with the goal of making healthcare more efficient and accessible for everyone. His vision continues to guide the institute's research mission.