Regenstrief Institute is hosting SAM (Scientists Advancing Medicine) Talks as part of its 50th anniversary celebration. SAM Talks will take place at Regenstrief and allow Regenstrief faculty, staff and guests to learn from prominent national and international experts in fields of research related to the work of the institute. The first guest speakers will be Claire Snyder, PhD, from Johns Hopkins Schools of Medicine and Public Health and Joseph B. Leader from Geisinger.
SAM Talks were named for institute founder Sam Regenstrief. He was a successful entrepreneur who ran Design & Manufacturing (D & M) Corporation in Connersville, Indiana. He perfected the performance and manufacturing of the automatic home dishwasher. He also firmly believed that everyone should have access to the best healthcare and that healthcare should function more efficiently. Alongside his wife, Myrtie, Sam Regenstrief founded the Regenstrief Institute in 1969 to conduct research on ways to improve the efficiency and equity of health and healthcare. Their generosity and vision have helped many scientists advance the practice of medicine over the last 50 years.
SAM Talks will take place throughout the 50th anniversary year, along with other celebrations to mark the achievements of the institute.
The first speaker, Dr. Snyder, is an international expert in quality of cancer care, including quality of life for cancer patients and coordination of care between primary care providers and cancer specialists. Her current research is evaluating if patient-reported outcome questionnaires in routine oncology practice help clinicians identify and address patients' quality-of-life issues.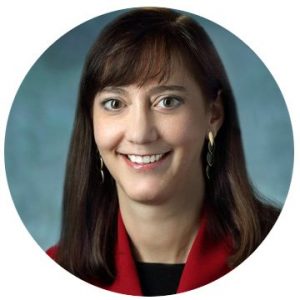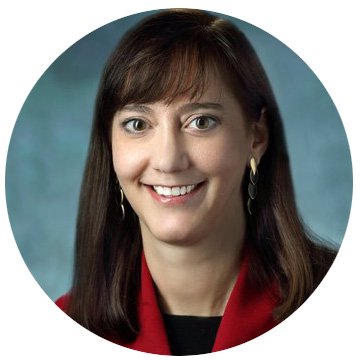 In addition, Dr. Snyder developed a web tool for collecting questionnaire answers and linking them to the electronic medical record. She has also conducted multiple studies using large databases to examine the quality of care for cancer survivors and is working with a multidisciplinary team to develop survivorship care strategies at Johns Hopkins.
In her SAM Talk on October 30, Dr. Snyder will speak about the role of patient-reported outcomes in clinical trials and clinical practice and how to apply guidance tools to optimize the use of that information.
Joseph B. Leader from Geisinger will give his presentation, titled Secondary Use of Multimodal Data for Research and Clinical Decision Support, on November 6. He is the associate vice president of research informatics at Geisinger. Leader will speak about the decisions involved and lessons learned that allowed the Geisinger health system to develop an evolving data and analytics platform that connected multimodal data to researchers, operations managers and clinical decision-makers.
His talk will include the background of EHR adoption and data quality regulation, appropriate processes, tools and staging. He will also present real-world implementations of clinical and research projects using Geiger's infrastructure.
About Regenstrief Institute
Founded in 1969 in Indianapolis, the Regenstrief Institute is a local, national and global leader dedicated to a world where better information empowers people to end disease and realize true health. The Regenstrief Institute, a key research partner to Indiana University, and its researchers are responsible for a growing number of major healthcare innovations and studies. Examples range from the development of global health information technology standards that enable the use and interoperability of electronic health records to improving patient-physician communications, to creating models of care that inform practice and improve the lives of patients around the globe.