Search
Drs. Shaun Grannis and Kun Huang are pleased to invite you to the 3rd annual AI Conference hosted by the Regenstrief Institute and Indiana University School of Medicine Department of Biostatistics & Health Data Science. With so much happening in the world of AI, we're excited to bring together experts and stakeholders to understand the current state of the art and where the field is heading.
The conference will provide insights into the latest developments in AI, including successful use cases, ongoing challenges, and exciting innovations happening right now in healthcare. Attendees will engage with a diverse range of speakers, including experienced professionals from academia, industry leaders, and top AI researchers who will share their insights on topics such as machine learning, natural language processing, and robotics.
In addition to informative keynote presentations and panel discussions, our conference provides a platform for networking and collaboration. Attendees will have the opportunity to connect, share ideas, and collaborate on projects that can advance the field. Whether you're a seasoned AI professional or just starting your journey in this exciting field, our conference is the perfect place to gain new insights and collaborate with peers. Join us and be a part of the next big AI breakthrough in healthcare!
APRIL 25, 2023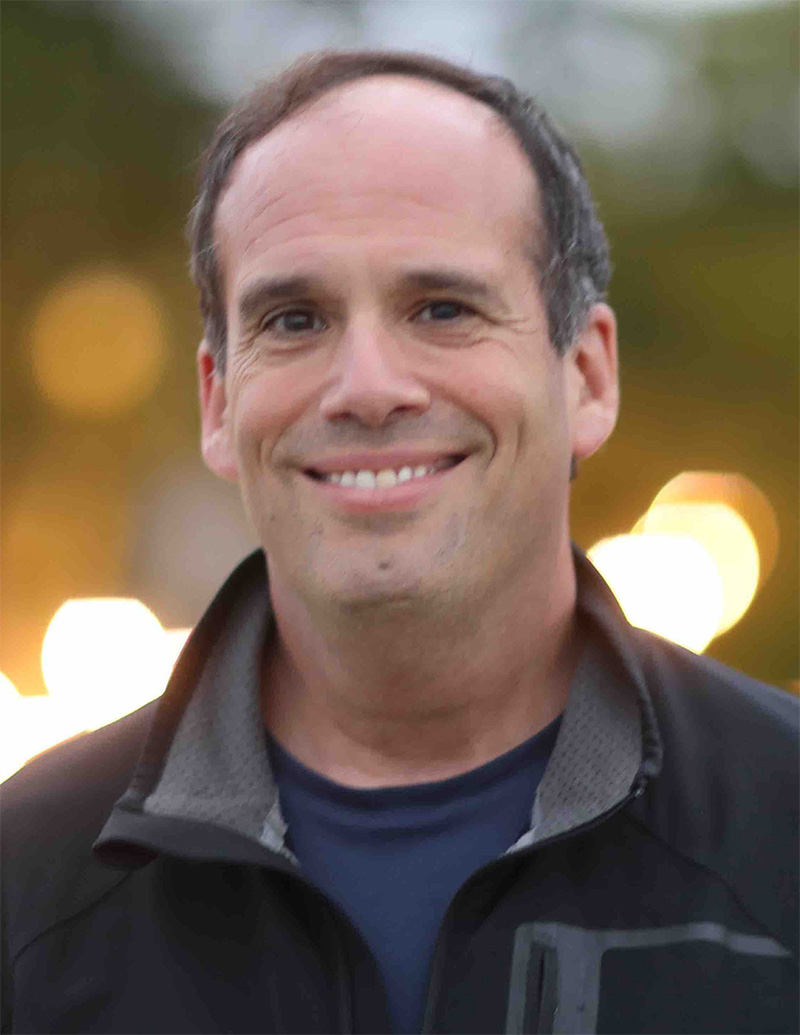 Kenneth D. Mandl, M.D., MPH
Keynote Speaker
1:00– 2:00 p.m.
Kenneth D. Mandl, M.D., MPH, directs the Computational Health Informatics Program at Boston Children's Hospital and is the Donald A.B. Lindberg Professor of Pediatrics and Biomedical Informatics at Harvard Medical School. He is trained as a pediatrician and pediatric emergency physician. His work at the intersection of population and individual health exerts a sustained influence on the developing field of biomedical informatics. He was a real-time biosurveillance pioneer. Having long advocated for patient participation in producing and accessing data, Mandl was a designer of the first personal health and participatory surveillance systems. He also was a developer of SMART on FHIR (substitutable apps running universally on health IT) for innovators to reach large markets and patients and doctors to access an "app store for health." Through his influence on the 21st Century Cures Act, federal regulations require support for SMART interfaces, ensuring standardized access to individual and population data at system scale. He leads the federated Genomic Information Commons across nine top children's hospitals and directs the PrecisionLink Biobank.
Dr. Mandl chaired the Board of Scientific Counselors of the NIH's National Library of Medicine. He was advisor to two Directors of the CDC and currently serves on the CDC Data Surveillance Workgroup of the Advisory Committee to the Director.
Session #1: Explainability and Trustworthiness of Artificial Intelligence in Medicine
2:15-3:45 p.m.
As AI gains traction in many areas in medicine, its development and application have targeted diagnosis, therapeutic decisions, and investigations into predictors of outcomes. A hallmark of medical practice is evidence-based decision making, but AI methods challenge us to understand its own evidence base. We can know the data sources and the results, but not always understand precisely how these are related. To what extent can or should AI be explained or trusted? What do we need to know about causability? What principles, developments, and experiences inform our thinking about this? What implications do the answers have for patients, scientists, healthcare professionals, health institutions, policy leaders, and the public? These issues will be discussed by a panel of experts.
Panelists:
Michael Weiner, MD, MPH (Moderator) — Principal Investigator & Director, VA HSR&D Center for Health Information and Communication
Anthony E. Solomonides, PhD, MSc (Math), MSc (AI), FAMIA — Program Director, Outcomes Research and Biomedical Informatics, NorthShore University HealthSystem
Fei Wang, PhD, FAMIA, FIAHSI, FACMI — Founding Director, Weill Cornell Medicine Institute of AI for Digital Health. Associate Professor, Department of Population Health Sciences, Weill Cornell Medicine, Cornell University
Arash Shaban-Nejad, PhD, MPH, MSc — Associate Professor & Director of Population and Precision Health, University of Tennessee Health Science Center
Session #2: Novel Analytical Methods
4:00-5:30 p.m.
Artificial intelligence is built on the advances in analytical methods. Analytical tools and methods are used extensively in artificial intelligence applications, especially in healthcare. The panelists in this session will share their latest research on analytical method and tool development. Topics covered include medical record linkage, natural language processing in real-world data analyses, reinforcement learning methods.
Panelists:
Wanzhu Tu, PhD (Moderator) — Professor and Executive Vice Chair, Biostatistics and Health Data Science, IUSM
Sha Cao, PhD — Assistant Professor, Biostatistics and Health Data Science, IUSM
Haouda Fu, PhD — Associate Vice President, AI/Machine Learning, AADS, Eli Lilly and Company
Xiaochun Li, PhD — Professor, Biostatistics and Health Data Science, IUSM
Min Jiang, PhD, Senior Advisor, Eli Lilly
APRIL 26, 2023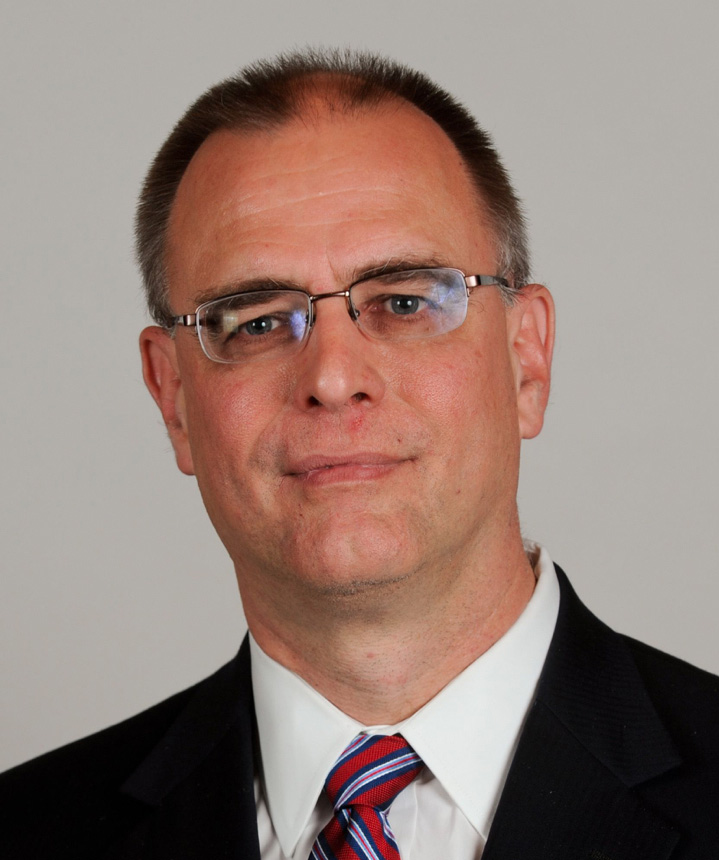 J. Marc Overhage, M.D., PhD
Keynote Speaker
8:00–9:00 a.m.
Marc Overhage, M.D., PhD, is a results-focused healthcare executive who has grown successful, innovative, data-intensive healthcare organizations. He is currently Chief Health Information Officer at Elevance Health, Inc. For more than 35 years his work has focused on developing, deploying and evaluating clinical information systems, with emphasis in clinical decision support and regional health information exchange. He served as a Chief Medical Informatics Officer at Cerner and Siemens Health Services. He previously worked at the Regenstrief Institute, where he created a community-wide electronic medical record (called the Indiana Network for Patient Care), which contains data from many sources, including laboratories, pharmacies and hospitals in central Indiana.
Dr. Overhage practiced for 20 years in inpatient and ambulatory settings and the emergency department. He completed his residency and fellowships at Indiana University, where he also served as chief resident. He completed a fellowship in health services research with an emphasis on medical informatics. He has been recognized as a Master by the American College of Physicians and is a fellow of the American College of Medical Informatics, the International Academy of Health Sciences Informatics and the National Academy of Medicine.
Session #3: Planning and Implementing AI for Healthcare Innovation: Challenges, Achievements, and Future Outlooks
9:15–10:45 a.m.
The panelists will discuss the complexities of introducing artificial intelligence into research, innovation, and healthcare. The group will explore the challenges faced when planning and implementing AI. They will also highlight successes, including the potential for AI to positively impact healthcare and innovation. Additionally, the panelists will discuss the outlook for AI in healthcare, including emerging technologies, advancements, and non-technical issues such as sustainability. The panel discussion will provide valuable insights and perspectives for healthcare professionals and industry stakeholders interested in adopting healthcare AI.
Panelists:
Shaun Grannis, MD, MS (Moderator) — Vice President of Data and Analytics, Regenstrief Institute
Michael E. Matheny, MD, MS, MPH, FACMI — Director, Center for Improving the Publics' Health with Informatics, Vanderbilt University
Titus K. Schleyer, DMD, PhD — Program Director, Learning Health Informatics Program, Regenstrief Institute
Tony Pastorino, BS — Vice President – Enterprise Analytics, IU
Jiang Bian, PhD – Professor & Chief Data Scientist, UF Health
Session #4: Bias in Data Models
11:00 a.m. – 12:30 p.m.
Data models are increasingly being used to drive healthcare decisions and discovery, but they are not immune to biases that can influence the accuracy and reliability of their results. The panelists will explore different aspects of bias in health data models, including the sources of bias, the impact of bias on healthcare outcomes, and the challenges of identifying and mitigating bias in data models. The speakers will provide valuable insights and perspectives on the issue of bias in health data models, highlighting the need for continued research and innovation to develop models that are free from bias and promote health equity for all.
Panelists:
Kun Huang, PhD (Moderator) — Professor & Chair, Biostatistcs and Health Data Science Dept, IUSM
Darshan Shah — Chief Data Officer, Biocrossroads
Ming Jiang, PhD — Assistant Professor of Data Science, Luddy School of Informatics, Computing, and Engineering IU
Beth Plale, PhD, MS, MBA — Michael A. and Laurie Burns McRobbie Bicentennial Professor of Computer Engineering; Executive Director, Pervasive Technology Institute; Director, Data To Insight Center, IUB
Nan Kong, PhD — Professor, Biomedical Engineering, Purdue
Session #5 - Harnessing the Real-World Clinicogenomics Data for AI
1:30–3:00 p.m.
We are in a data-rich age where vast clinical and genomics data repositories about health and diseases become available. However, the heterogeneity among data repositories, data standards, data models, infrastructures, and policies challenge the artificial intelligence algorithm development and model implementations on such data repositories. There are also obstacles in translational applications of the learned knowledge and trained artificial intelligence models to clinical care. Our panelists will describe both the high-level considerations in this pursuit of AI integration with real-world clinicogenomics data and the applied challenges in implementing these methodologies in practice. You will hear the experience and visions from the domain experts and leaders who are spearheading the paradigm shifting of using artificial intelligence to unleash the potential of real-world data in biomedical research and clinical care.
Panelists:
Jing Su, PhD (Moderator) — Assistant Professor and Director of Data Management Services, Department of Biostatistics and Health Data Science, IUSM
Travis S. Johnson, PhD, MSPH (Moderator) — Assistant Professor, Department of Biostatistics and Health Data Science, IUSM; Director of Bioinformatics, Indiana Biosciences Research Institute
Kosali Simon, PhD — Distinguished Professor, Paul H. O'Neill School of Public and Environmental Affairs; Associate Director, Irsay Institute, IU Bloomington
Harlan Nelson — Data Scientist, IU Health
Session #6 – Navigating the Gray Areas: The Legal and Ethical Challenges of Healthcare AI
3:15–5:00 p.m.
We will explore emerging legal and ethical issues in developing and implementing healthcare AI/ML pipelines in the real world.
Panelists:
Andrew Gonzalez, MD, JD, MPH (Moderator) — Associate Director for Data Science, Center for Health Services Research, Regenstrief Institute
Carmel Shachar, JD, MPH — Executive Director, Petrie-Flom Center
Peter H. Schwartz, MD, PhD — Director of the IU Center for Bioethics
Saptarshi Purkayastha, PhD — Director, Health Informatics, Luddy School of Informatics, Computing, and Engineering, IU
APRIL 27, 2023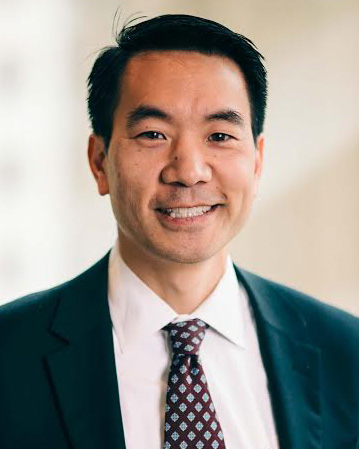 Abel N. Kho, M.D.
Keynote Speaker
8:00-9:00 a.m.
Abel N. Kho, M.D., is an Internist and Professor of Medicine and Preventive Medicine in the Northwestern University Feinberg School of Medicine where he is the Founding Director of the Center for Health Information Partnerships (2015) and the Institute for Augmented Intelligence in Medicine (2020). His research focuses on developing regional Electronic Health Record (EHR) enabled data sharing platforms for a range of health applications including high throughput phenotyping, cohort discovery, estimating population level disease burden, and quality improvement. He has served as Principal Investigator for over $80M in external funding, published over 100 manuscripts, and mentored numerous students and trainees. He is an internationally recognized expert in privacy preserving record linkage, having published the first large scale real-world application of this method for which he was assigned a patent, and co-founded a startup which was subsequently acquired by Datavant. He is an elected Fellow of the American College of Medical Informatics and recipient of the Donald A.B. Lindbergh Award for Innovation in Informatics.
Session #7 – Imaging
9:15-10:45 a.m.
Medical imaging techniques support innovation, discovery, and diagnosis. This panel will explore various topics related to medical imaging, with a focus on integration of artificial intelligence, machine learning, and statistical algorithms into medical imaging analysis and the challenges of ensuring the accuracy and reliability of imaging data. The speakers will share perspectives on the current and future state of medical imaging analysis, highlighting the need for continued research and innovation to improve the accuracy, efficiency, and accessibility of this critical healthcare technology for biomedical discovery and translational applications.
Panelists:
Kun Huang, PhD (Moderator) — Professor & Chair, Biostatistcs and Health Data Science Dept, IUSM
Yi Zhao, PhD — Assistant Professor, Biostatistics and Health Data Science, IUSM
Xuhong Zhang, PhD — Assistant Professor, Luddy School of Informatics, Computing and Engineering, IUB
Yiyu Shi, PhD — Professor of Computer Science and Engineering, Notre Dame
Minh Do, ScD — Professor of Signal Processing & Data Science, University of Illinois Urbana-Champaign
Session #8 - Building an AI Team in the Healthcare Context
11:00 a.m. – 12:30 p.m.
Artificial Intelligence (AI) model deployments do not take place in a vacuum. In creating teams to implement Artificial Intelligence, many types of expertise must come together. Programmers familiar with clinical data warehouses must acquire the data for AI in secure and usable formats. Clinicians must help define the meaningful problems and use cases towards which AI applications are directed. Health services researchers and implementation scientists must determine how to implement AI programs so that the models can produce both generalizable and impactful knowledge. Only when all of these types of team members work successfully together can Artificial Intelligence realize its full potential. An AI group supporting the implementation of Uppstroms machine learning in the Eskenazi Health setting to act upon social determinants of health data will share their experience working as a team.
Panelists:
David A. Haggstrom, MD, MAS (Moderator) — Director, Center for Health Services Research, Regenstrief Institute
Suranga Kasturi, PhD — Senior Research Fellow, UNSW Sydney
Joshua R. Vest, PhD, MPH, FACMI — Director, Center for Health Policy, IU Fairbanks School of Public Health
Randall W. Grout, MD, MS, FAAP, Director, Clinical Informatics and Learning Health Systems, Eskenazi Health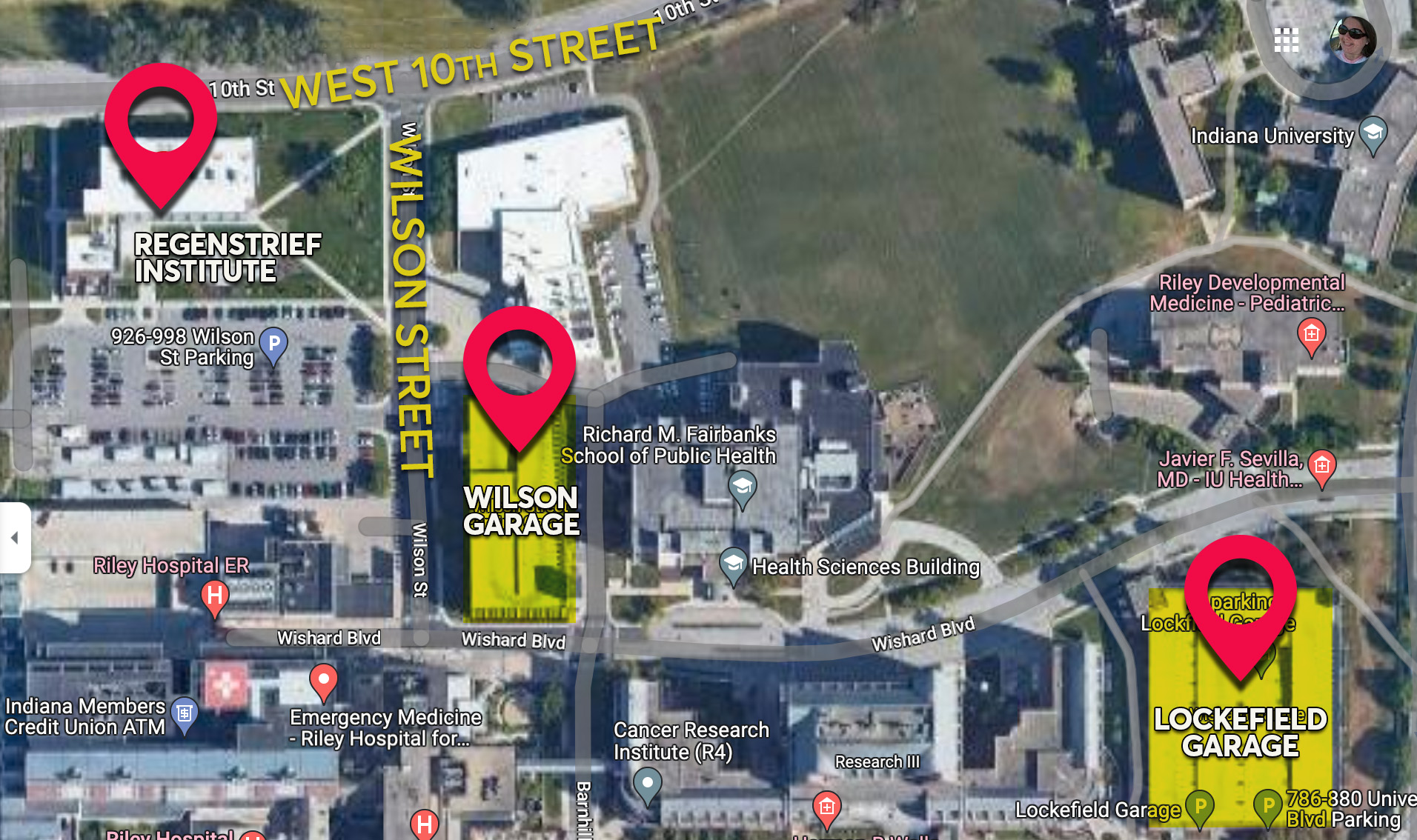 Parking Information
Parking is available at the Wilson Street Garage and the Lockefield Garage. Please let those at the registration desk know that you parked in the garage to obtain a validation for payment.