INDIANAPOLIS – Shaun Grannis, MD, MS, FAAFP, Regenstrief Institute investigator and associate professor of Family Medicine at the Indiana University School of Medicine, has been appointed director of the Regenstrief Institute Center for Biomedical Informatics (CBMI). Dr. Grannis, an internationally recognized expert in informatics and biosurveillance, was named a Regenstrief Institute investigator in July 2004 and has been serving as interim director since January 2016.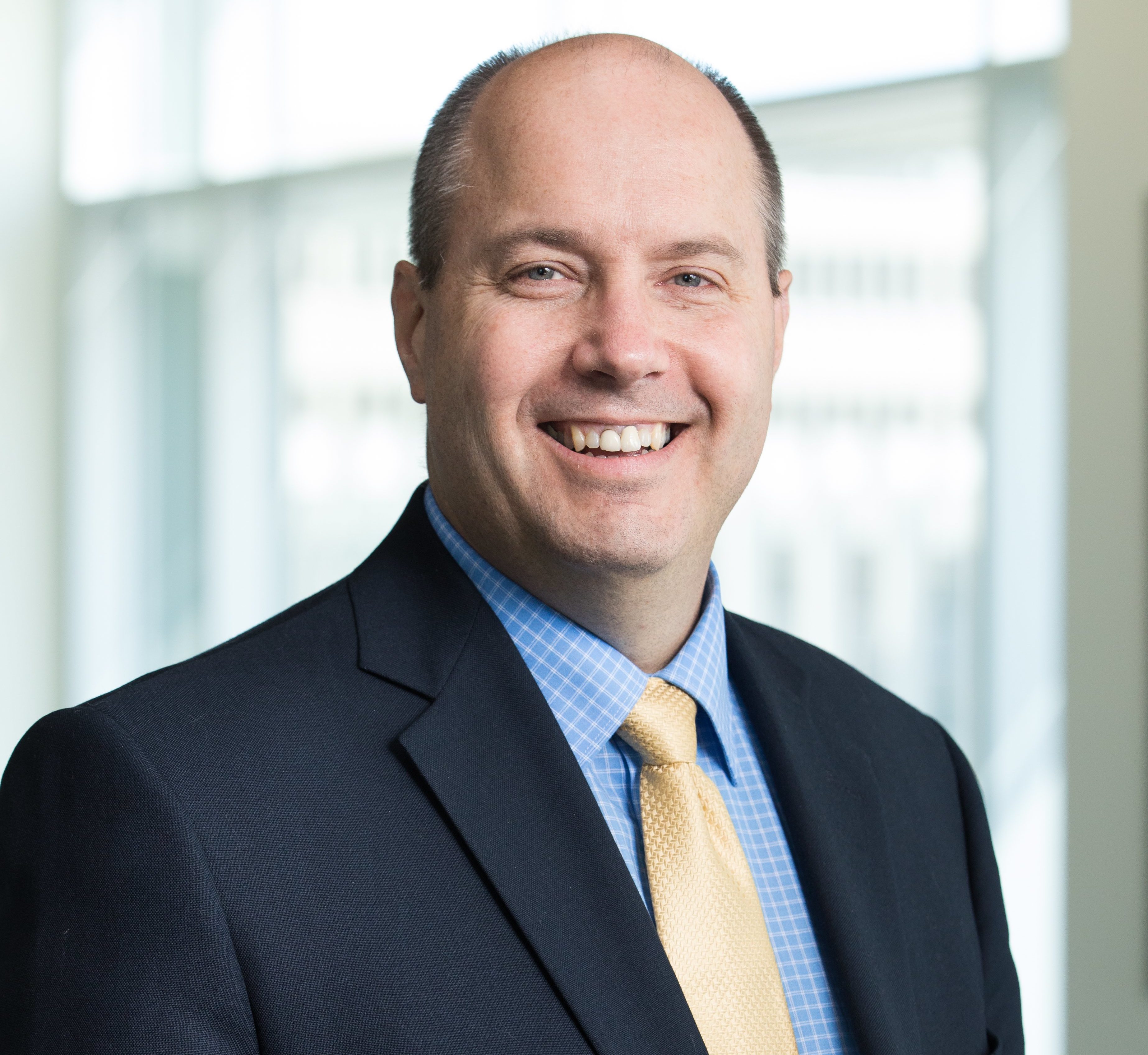 Dr. Grannis, a fellow of the American College of Medical Informatics, collaborates with national and international public health stakeholders to advance technical infrastructure and data-sharing capabilities. He served as a member of the World Health Organization (WHO) Collaborating Center for the Design, Application and Research of Medical Information Systems, where he provided consultancy on issues related to health information system identity management and implementing automated patient record matching strategies. Dr. Grannis directed the design, implementation, and early operation of Indiana's public health emergency surveillance system (PHESS), an ongoing initiative integrating data flows from over 110 hospitals across Indiana in support of public health disease surveillance and disaster preparedness. For over a decade, this system has received real-time data from hospitals amounting to more than two million transactions per year, and has detected several disease outbreaks and monitors influenza disease burden across the state. More recently Dr. Grannis's has devoted efforts toward creating reusable health data architectures enabling low- and middle-income countries to develop robust e-Health infrastructures. His recent work using machine learning techniques has enabled more accurate and timely detection of cancer, and other disease.
"This is an exciting time and place to serve in the field of biomedical informatics. The Regenstrief and Indiana University communities combine outstanding leadership support, faculty, health system partners, and an unparalleled health data infrastructure that extends across the state to the far reaches of the globe," said Dr. Grannis. "Our expertise as successful conveners of expert informatics collaborators uniquely positions CBMI to advance the fields of global health informatics, health data standards, precision medicine, biomedical informatics education, and public health informatics."
"Dr. Grannis has been serving as interim director of CBMI for over a year, and has done an outstanding job in that role. He is a nationally recognized and accomplished researcher and thought leader in his field, and we are lucky to have him leading our outstanding group of investigators, practitioners, and staff," said Peter J. Embi, MD, MS, FACP, FACMI, president and CEO of Regenstrief Institute.
The Regenstrief Center for Biomedical informatics, a center focused on improving the health of people and their communities through biomedical informatics innovation, was founded through the pioneering work of Dr. Clement McDonald. Dr. McDonald and his collaborators developed the Regenstrief Medical Record System, the longest running health information exchange (HIE) in the US and one of the first computerized physician order entry (CPOE) systems in the world.
Media contact:
Lisa L. Welch
Communication Manager
Regenstrief Institute
(317) 274-9234
llwelch@regenstrief.org