Regenstrief Institute's Brian Dixon, PhD, MPA, and Shaun Grannis, M.D., M.S., have been elected as Fellows of the International Academy of Health Sciences Informatics. The organization is an honor society recognizing expertise in biomedical and health informatics around the world.  
Election to membership is one of the highest honors in the field. Drs. Dixon and Grannis are two of 21 informatics leaders from around the globe elected to the International Academy in 2023.  
In 2021, the two were members of a Regenstrief team whose work to support the public health response to the COVID-19 pandemic was recognized by the Governor of Indiana as well as AcademyHealth with the Health Services Research (HSR) Impact Award.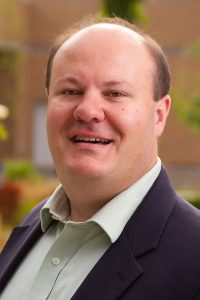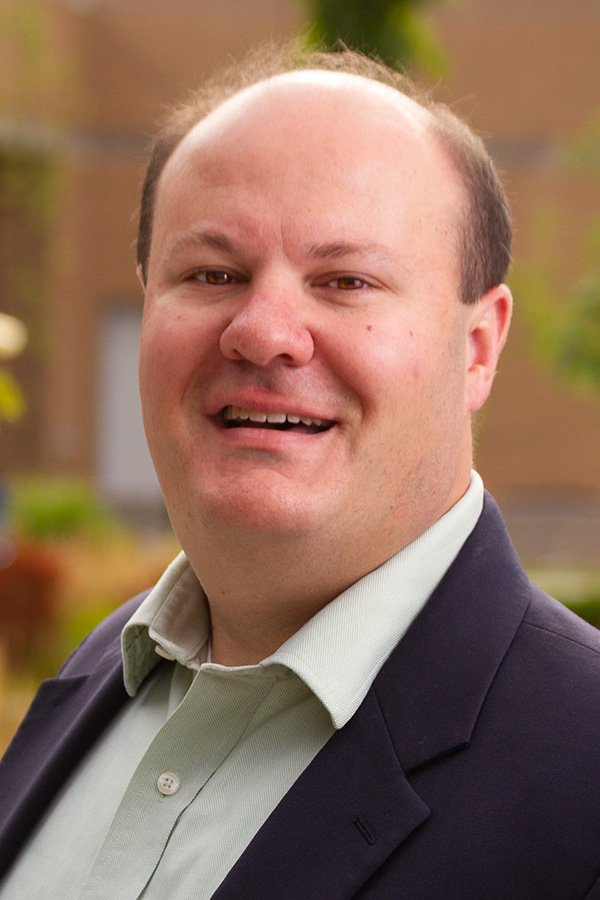 Brian Dixon, PhD, MPA
A highly respected public and population health informatician, Dr. Dixon is interim director of the Center for Biomedical Informatics and a research scientist at Regenstrief Institute. He is a professor of epidemiology at Indiana University Richard M. Fairbanks School of Public Health. He serves as director of public health informatics in a dual appointment for Regenstrief Institute and Fairbanks School of Public Health. He also holds a part-time appointment as a health research scientist with the U.S. Department of Veterans Affairs. 
Dr. Dixon's research focuses on applying informatics methods and solutions to improve population health in clinical settings as well as via public health practice and initiatives. Leveraging large-scale clinical and administrative data, Dr. Dixon devises solutions to optimize information and workflow, enhance surveillance of disease and injury and improve population health outcomes. Additionally, he teaches informatics courses to future clinical as well as public health leaders and regularly mentors students, junior faculty and researchers in informatics, public health and health services.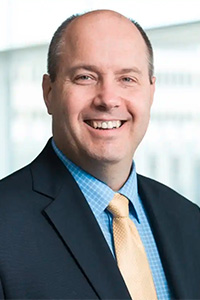 Shaun Grannis, M.D., M.S.
A renowned researcher whose work has been applied around the globe, Dr. Grannis is vice president for data and analytics and a research scientist at Regenstrief Institute. He also serves as Regenstrief Professor of Medical Informatics and is a professor of family medicine at IU School of Medicine. He is the former director of the Institute's Center for Biomedical Informatics. 
Dr. Grannis' research is focused on improving discovery and decision support in a variety of contexts by developing, testing and implementing innovative approaches for data integration, patient matching, predictive modeling and other novel data science use cases, including developing novel population health data frameworks supporting fusion of community and social determinants of health with clinical data, as well as leveraging machine learning-based models. 
International Academy of Health Sciences Informatics
Formed in 2017 under the auspices of the International Medical Informatics Association (IMIA) to recognize international leaders who focus on health sciences informatics, the goal of the International Academy of Health Sciences Informatics is to promote the dissemination of knowledge and best practices, foster new ideas and encourage worldwide collaboration and sharing of expertise and resources. Similar to national academies of sciences, its members can advise governmental and non-governmental organizations. Its parent body — IMIA — seeks to grow and nurture a collaborative global biomedical and health informatics community that encourages and supports international initiatives to improve health for all. 
Regenstrief is well represented in the International Academy, including current and former researchers and leaders Paul Biondich, M.D., M.S.; Peter Embí, M.D., M.S.; Clement McDonald, M.D.; Eneida Mendonca, M.D., PhD; J. Marc Overhage, M.D., PhD; Umberto Tachinardi, M.D., M.S.; William M. Tierney, M.D.; Martin C. Were, M.D., M.S.; and Daniel Vreeman, PT, DPT, MSc. 
About Regenstrief Institute 
Founded in 1969 in Indianapolis, the Regenstrief Institute is a local, national and global leader dedicated to a world where better information empowers people to end disease and realize true health. A key research partner to Indiana University, Regenstrief and its research scientists are responsible for a growing number of major healthcare innovations and studies. Examples range from the development of global health information technology standards that enable the use and interoperability of electronic health records to improving patient-physician communications, to creating models of care that inform practice and improve the lives of patients around the globe.  
Sam Regenstrief, a nationally successful entrepreneur from Connersville, Indiana, founded the institute with the goal of making healthcare more efficient and accessible for everyone. His vision continues to guide the institute's research mission. 
About the IU Richard M. Fairbanks School of Public Health
Located on the IUPUI and Fort Wayne campuses, the IU Richard M. Fairbanks School of Public Health is committed to advancing the public's health and well-being through education, innovation, and leadership. The Fairbanks School of Public Health is known for its expertise in biostatistics, epidemiology, cancer research, community health, environmental public health, global health, health policy, and health services administration. 
About IU School of Medicine 
IU School of Medicine is the largest medical school in the U.S. and is annually ranked among the top medical schools in the nation by U.S. News & World Report. The school offers high-quality medical education, access to leading medical research and rich campus life in nine Indiana cities, including rural and urban locations consistently recognized for livability.