Fort Wayne ranked 92, Indianapolis ranked 94 out of 100 cities in ACSM/Anthem Foundation American Fitness Index®
The annual American Fitness Index® report, released by the American College of Sports Medicine (ACSM) and the Anthem Foundation, provides meaningful information and guidance to cities to help them encourage and improve health habits of their residents. NiCole Keith, PhD, a research scientist at Regenstrief Institute and professor at Indiana University School of Health and Human Sciences in Indianapolis, serves as president of the ACSM and works to promote health and fitness equality.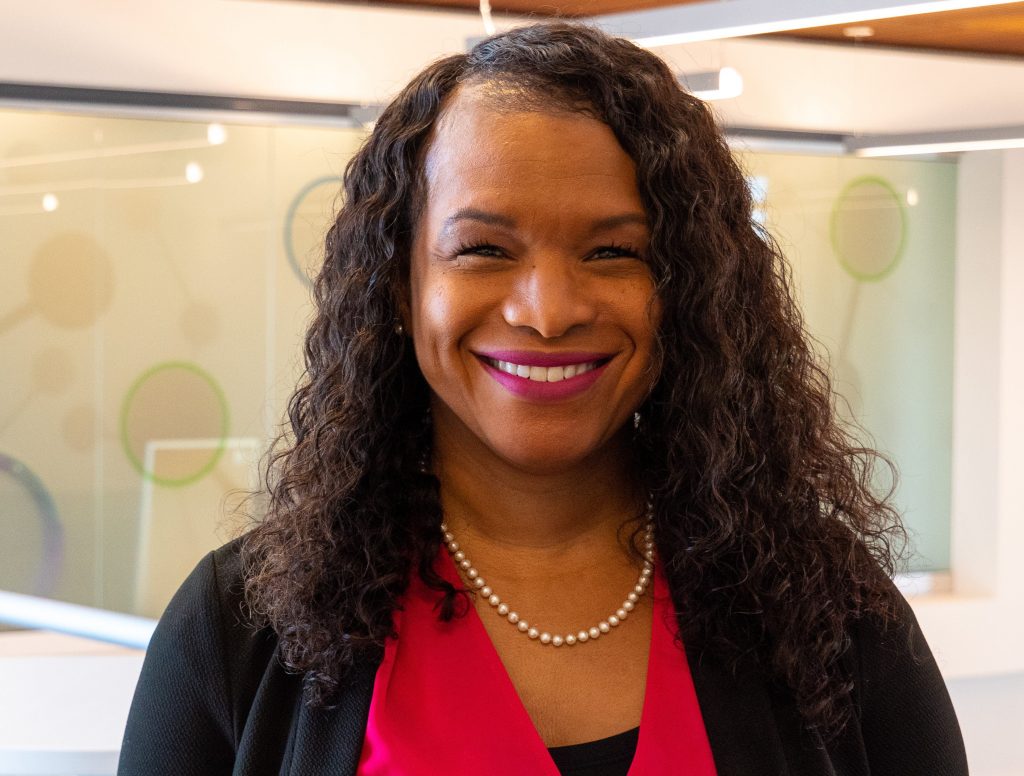 "The behaviors, chronic health conditions and infrastructure measured to create the American Fitness Index rankings are factors that contribute to opportunities for overall health," said Dr. Keith. "Health isn't just about visiting the doctor; it's about not smoking, being physically active, having access to green space and healthy foods, and so much more. This index gives city leaders an in-depth look at where they can improve policy and the resulting public transportation and accommodations for safe biking and walking to build healthier communities."
Indianapolis ranks 94 out America's largest 100 cities, and Fort Wayne ranks 92. Each city was evaluated using 33 health behaviors, chronic diseases and community infrastructure indicators. Some of the items taken into account are obesity rates, exercise rates, access to parks and air quality. Indianapolis ranked worse than the average in nearly every category, however, the city did show improvements from 2019, moving up two spots from 96. Some of the categories that showed improvement are the percentage of people in excellent or very good health, smoking rate and bike score.
"People in Indianapolis need to participate in more physical activity," said Dr. Keith, a wellness champion for Indianapolis and the nation, whose research at Regenstrief concentrates on promoting healthy lifestyles, especially for underserved populations. "It prevents disease, improves overall health and makes you feel better both physically and mentally. More opportunities for exercise means an increase in the number of nearby parks and better prospects for safe physical activities that can be incorporated into the rhythm of everyone's day – such as walking. One way to encourage this is by placing parks within reach of everyone in the city, making communities more walkable by connecting sidewalks and providing safe bike lanes for commuting and recreation," said Dr. Keith.
Fort Wayne was ranked 86 in 2019.
The top 5 most fit cities in the 2020 report are:
Arlington, VA
Seattle, WA
Minneapolis, MN
Madison, WI
San Francisco, CA
The least fit cities are:
Indianapolis, IN
Detroit, MI
Memphis, TN
Tulsa, OK
North Las Vegas, NV
Bakersfield, CA
Oklahoma City, OK
Additional findings from the 2020 Fitness Index rankings include:
Across all 100 cities, indicators improved for the rate of residents exercising; fewer people smoking; parks within a 10-minute walk; and Bike Score, as compared to 2019.
Only 22% of adults in the 100 largest cities met the guidelines for both aerobic and strength activities. Adults need 150 minutes per week of moderate-intensity activity, or roughly 22 minutes per day, for substantial health benefits.
Cities that experience weather extremes made it into the top 10 – Minneapolis, MN (#3); Madison, WI (#4); and Denver, CO (#8), showing that local leaders can make it easier for residents to stay physically active year-round.
The Fitness Index is in its 13th year.
The 2020 ACSM/Anthem Fitness rankings and more comparative data and indicator rankings are available at http://www.americanfitnessindex.org.
About Regenstrief Institute
Founded in 1969 in Indianapolis, the Regenstrief Institute is a local, national and global leader dedicated to a world where better information empowers people to end disease and realize true health. A key research partner to Indiana University, Regenstrief and its research scientists are responsible for a growing number of major healthcare innovations and studies. Examples range from the development of global health information technology standards that enable the use and interoperability of electronic health records to improving patient-physician communications, to creating models of care that inform practice and improve the lives of patients around the globe.
Regenstrief Institute is celebrating 50 years of healthcare innovation. Sam Regenstrief, a successful entrepreneur from Connersville, Indiana, founded the institute with the goal of making healthcare more efficient and accessible for everyone. His vision continues to guide the institute's research mission.
About NiCole Keith, PhD
In addition to her role as a Regenstrief research scientist, NiCole Keith, PhD, is the associate dean of faculty affairs and a professor at the Indiana University School of Health and Human Services at IUPUI. Dr. Keith is also the president of the American College of Sports Medicine.
About the American College of Sports Medicine (ACSM)
ACSM is the largest sports medicine and exercise science organization in the world. More than 50,000 members and certified professionals around the world are dedicated to advancing and integrating scientific research to improve educational and practical applications of exercise science and sports medicine. A global leader in promoting the benefits of physical activity, ACSM advocates for legislation that helps the government and health community make physical activity a priority. ACSM encourages Congress to support continued funding of parks, trails and safe routes to school to better enable all Americans to meet the prescribed physical activity recommendations included in the National Physical Activity Guidelines. Find details at www.acsm.org.
About Anthem Foundation
The Anthem Foundation is the philanthropic arm of Anthem, Inc. and through charitable contributions and programs, the Foundation promotes the inherent commitment of Anthem, Inc. to enhance the health and well-being of individuals and families in communities that Anthem, Inc. and its affiliated health plans serve. The Foundation focuses its funding on strategic initiatives that make up its Healthy Generations Program, a multi-generational initiative that targets: maternal health, diabetes prevention, cancer prevention, heart health and healthy, active lifestyles, behavioral health efforts and programs that benefit people with disabilities. The Foundation also coordinates the company's year-round Dollars for Dollars program which provides a 100 percent match of associates' donations, as well as its Volunteer Time Off and Dollars for Doers community service programs. To learn more about the Anthem Foundation, please visit http://www.anthem.foundation and its blog at https://medium.com/anthemfoundation.