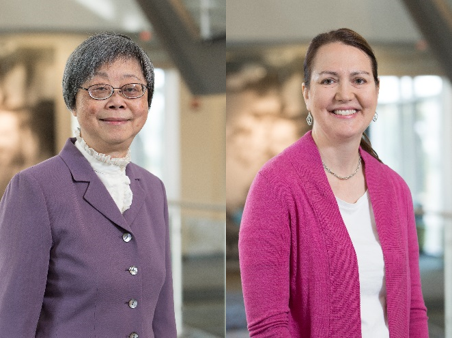 REGENSTRIEF INSTITUTE
WORK IN PROGRESS
Wednesday, October 25, 2017
The presenter will be:
SIU L. HUI, PHD
"Some Learning Health Systems Projects at IUH"
AND
ALEXIA M. TORKE, MD, MS
"Research on Surrogate Decision Making: Pearls for Clinical Practice"
11:30 a.m. – 12:30 p.m.
Joanne Fox Social Hub
Room 105
Regenstrief Institute
1101 W. 10th Street
Lunch will be provided. Please bring your own drink.
If attending, please remember to complete your
CME Self-Attendance for RI WIP.
Directions will be posted on the screen before & after WIP. 
This is for all attendees so we can capture attendance!
If using Twitter, please use the hashtage #RIWIP!
If you are unable to attend in person,
you are invited to view this presentation LIVE at the link below.
Email jasmforr@regenstrief.org for the Self-Attendance Code if viewing stream.
Live URL: http://www.indiana.edu/~video/stream/liveflash.html?filename=RI_WIP
If you experience difficulty with live streaming during a presentation, follow the link on the site marked "Questions/Problems?".
Contact an on-call tech any of the following ways for immediate assistance: 812-856-2020; cthelp@indiana.edu  or use Microsoft Lync instant message cthelp.
Link to Archive: https://iu.mediaspace.kaltura.com/channel/Regenstrief%2BInstitute%2B%2522Work%2BIn%2BProgress%2522/67592041
WIP Archive is now available. Please use this link to view the video. The video will not be available until 24 hours later.
At the conclusion of Dr. Hui's presentation the participant should be able to:
Know the components of a learning health system
Know the prerequisites of a successful collaboration in LHS
Understand the need for different methodologies – analysis, HSR, implementation science, QI, etc.
Be ready to adapt interventions to real life situations – QA vs. pure research
At the conclusion of Dr. Torke's presentation the participant should be able to:
Describe the need for a systemic approach to advance care planning
Demonstrate how to incorporate patient preferences into surrogate decision making
Describe how to begin a family meeting
Describe the role of emotional support in family decision making