Search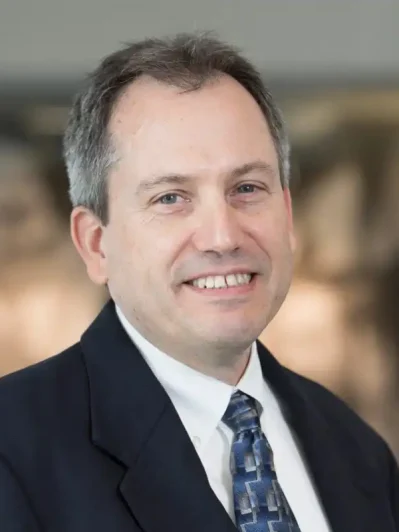 Burke Mamlin, MD
Research Scientist
Research Scientist, Clem McDonald Center for Biomedical Informatics, Regenstrief Institute
Director, Regenstrief Clinical Informatics Fellowship Program
Associate Professor of Clinical Medicine, Indiana University School of Medicine
Dr. Burke Mamlin is a medical informatics researcher and internist whose research interests include innovative informatics interventions in resource-constrained environments, precision health, decision support systems, and open communities of practice. He is a co-founder and chief architect of OpenMRS, an open source medical record system platform to support underserved populations that is deployed in more than 40 countries around the world.
Dr. Mamlin has been involved in the design and development of computer applications for medicine at Regenstrief Institute for over four decades with a focus on physician order entry. He helped create the Medical Gopher Order Entry system, one of the premier computerized physician order entry systems. He has extensive programming experience, is board-certified in clinical informatics and continues to practice medicine as a board-certified general internist while mentoring medical residents and informatics fellows.
Dr. Mamlin is most passionate when applying his experience at Regenstrief to the design and development of informatics solutions for underprivileged patients both at home in Indiana and in developing countries.
Highlighted Publications
Mamlin BW, Shivers JE, Glober NK, Dick JJ. OpenMRS as an emergency EMR-How we used a global good to create an emergency EMR in a week. Int J Med Inform. 2021 May;149:104433. doi: 10.1016/j.ijmedinf.2021.104433.
Verma N, Mamlin B, Flowers J, Acharya S, Labrique A, Cullen T. OpenMRS as a global good: Impact, opportunities, challenges, and lessons learned from fifteen years of implementation. Int J Med Inform. 2021 May;149:104405. doi: 10.1016/j.ijmedinf.2021.104405.
Takesue BY, Tierney WM, Embi PJ, Mamlin BW, Warvel J, Litzelman DK. Regenstrief teaching electronic medical record (tEMR) platform: a novel tool for teaching and evaluating applied health information technology. JAMIA Open. 2021 Mar 17;4(1):ooab010. doi: 10.1093/jamiaopen/ooab010.
Diiulio J, Militello LG, Andraka-Christou BT, Cook RL, Hurley RW, Downs SM, Anders S, Mamlin BW, Danielson EC, Harle CA. Factors That Influence Changes to Existing Chronic Pain Management Plans. J Am Board Fam Med. 2020 Jan-Feb;33(1):42-50. doi: 10.3122/jabfm.2020.01.190284.
Current Research Projects
HQ Supported Development, Implementation, Use, and Evaluation of Interoperable Health Information Systems to Achieve HIV/AIDS and TB Epidemic Control through Improved Health Informatics Policy, Governance, Workforce Capacity, and Systems under PEPFAR 
(CDC-PATH, PI: Puttkammer) (2020-2025)
Role: Site Co-Investigator
Data for Accountability, Transparency and Impact Monitoring (DATIM) External Systems Support
(USAID-PATH) (2021-2026)
Role: Site Co-Investigator

AMPATH Breast & Cervical Cancer Control Program (ABCCCP) 
(Lily Foundation) (2017-2022)
Improving access to community-based cancer prevention, screening, diagnostics & care in Western Kenya. Role: Co-Investigator
Nudging Primary Care Providers toward Guideline-Recommended Opioid prescribing through easier and more convenient EHR information design 
(NIH-NIDA, PIs: Christopher & Mazurenko) (2017-2022) 
Role: Co-Investigator 
Survivorship Plan Health Record (SPHERE) Implementation Trial
(NIH-NCI, PI: Haggstrom) (2021-2026)
Role: Co-Investigator