Search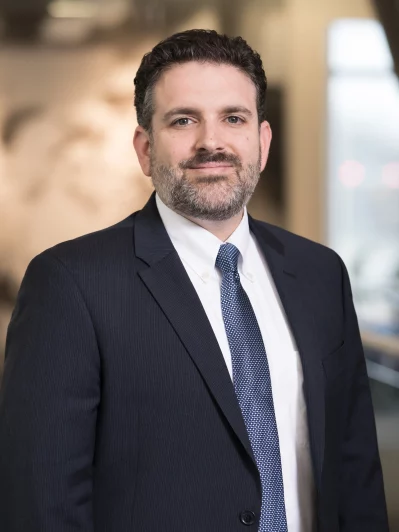 Peter J. Embí, MD, MS, FACP, FACMI, FAMIA
Former President & CEO, Regenstrief Institute, Inc. (2016-2021)
Former Research Scientist, Clem McDonald Center for Biomedical Informatics, Regenstrief Institute
Former Leonard Betley Professor of Medicine, Associate Dean for Informatics & Health Services Research, Indiana University School of Medicine
Former Associate Director of Informatics, Indiana CTSI
Former Vice President for Learning Health Systems, IU Health
Dr. Peter Embí is an internationally recognized researcher, educator, and leader in the field of clinical and translational research informatics who led Regenstrief Institute from 2016 to 2021. His areas of interest include biomedical informatics, health information technology, patient-centered outcomes and learning health systems.
Effective Jan. 1, 2022, Dr. Embí transitioned to serve as chair of Vanderbilt University Medical Center's Department of Biomedical Informatics and Senior Vice President for Research and Innovation.
In addition to his roles as President and CEO of Regenstrief, he served as the Associate Dean for Informatics and Health Services Research at the Indiana University School of Medicine, the Associate Director of Informatics at Indiana CTSI and Vice President for Learning Health Systems at IU Health. He also previously held leadership roles at The Ohio State University. He was also on the faculty of the University of Cincinnati, where he was the founding director of the UC Center for Health Informatics.
Dr. Embí was a founder of the Indiana Pandemic Information Collaborative (IPIC), a statewide network of partners working to create a virtual group to share and address data-related issues relevant to the COVID-19 outbreak. Dr. Embí and his team were recognized with the Indiana Health Commissioner Award for Excellence in Public Health for their work to address COVID-19.
Dr. Embí has spoken at a number of national and international gatherings discussing the importance of algorithmovigilance, explaining the necessity of monitoring and evaluating healthcare AI tools for intended and unintended outcomes. He also is a co-leader of the Learning Health System Center of Excellence funded by AHRQ and PCORI.
Dr. Embí is a Fellow of the American College of Physicians, a Fellow of the American College of Medical Informatics, and he is a former Chairman of the Board of Directors of the American Medical Informatics Association. As of December 2021, he was serving on the National Advisory Council for the Agency for Healthcare Research and Quality (AHRQ).