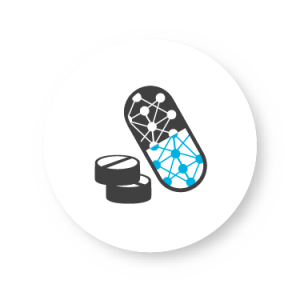 The Indiana Addictions Data Commons is a specialized resource which helps support access to disparate data sources which span the clinical and social determinants of health spectrum. The mission of the IADC is to address the addiction crisis by making robust, comprehensive, and commonly accessible data available to physicians, researchers, public health, and policy-makers in order to appropriately characterize, address, and monitor the crisis. Led by a team of informatics experts at the Regenstrief Institute, data requestors can work with the IADC to
understand the landscape of data available across National, State and local organizations.
facilitate data requests which seek to integrate data from one or more disparate data sources.
perform person level or geocoded data linkage across data sources.

generate comprehensive data sets which 

can be used to inform analys

e

s,

 monitoring,

 decision making

and more.
Who can work with the IADC and access the underlying data?
The IADC is a resource which can be leveraged by researchers, public health professionals, community organizations, and policy makers. Access to the underlying data will be dependent on data governance limitations and will vary from use case to use case. The IADC will work with data requestors to evaluate the best options for their request, and will help facilitate data governance processes.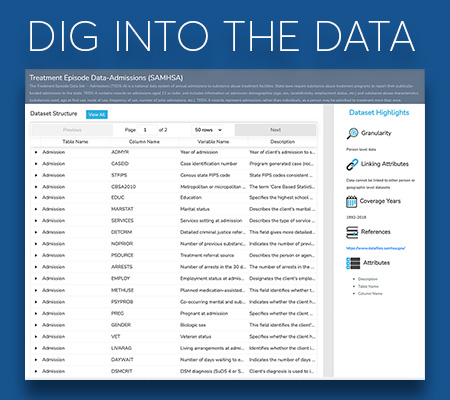 What types of data can be accessible through the IADC?
IADC data resources are organized into two separate categories: centralized data resources and non-centralized data resources.
Centralized data resources are data resources that the Regenstrief Institute maintains direct access to (i.e., INPC (Indiana Network for Patient Care), IU Health and Eskenazi Health data warehouses and others).
Non-centralized data resources are data resources governed and maintained by partner organizations but made accessible to the IADC data requestors with the appropriate data governance in place. Non-centralized data resources would include requests for data sets obtained through the Polis Center or Management Performance Hub.

Data Dictionary
Use cases
What fees or budget consideration need to be accounted for when working with the IADC?
Fees for IADC services will be dependent on the nature of the data request. The data itself will not cost anything to access, but hourly rates will apply to the technical services rendered to develop the dataset in question.
How to initiate a data request
Those interested can submit an initial inquiry via the intake form linked below. Upon submission, the request will be reviewed by the customer support partners within Regenstrief Data Services (askrds@regenstrief.org) who will follow-up within 1-3 business days.
SUPPORTED BY