A Chinese translator received the 2020 LOINC Award for Distinguished Contributions for his work in fostering adoption of the global health data standard in China. Lin Zhang of Shijiazhuang City, China, has been a key and prodigious translator of LOINC terms, documentation, and other resources into simplified Chinese language.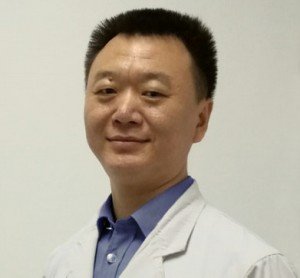 LOINC, developed and housed at Regenstrief Institute, is the world's most widely used system of codes for identifying medical tests, observations, and documents.
Zhang's work has been fundamental to increasing healthcare interoperability through the use of LOINC in China. In addition to his 16 years as a volunteer translator, Zhang has worked with controlled medical vocabularies and their modeling, especially in the medical laboratory domain, which includes extensive use of and mapping to LOINC.
The LOINC Award for Distinguished Contributions honors individuals whose work advances the interoperability of medical data so that it can be electronically exchanged, understood and used to improve health. The award was presented by former LOINC director Clem McDonald, M.D., during LOINC's virtual meeting in October 2020. Dr. McDonald said, "Lin has had a deep, important and expansive influence on LOINC, its evolution, and its international success. He richly deserves this recognition for his efforts."
With support from the U.S. National Library of Medicine, the Office of the National Coordinator for Health Information Technology (ONC), the Regenstrief Institute, and other organizations, LOINC is an open, freely available standard with users from 179 countries.
About LOINC®
LOINC was created in 1994 at Regenstrief Institute to facilitate interoperability in healthcare. There was a growing trend to send clinical data electronically between healthcare entities, a practice that is still common today. Today, it contains more than 95,000 terms for everything from a serum alpha 1 antitrypsin level to a zygomatic arch x-ray report. For each concept, LOINC contains many other rich details, such as synonyms, units of measure, and carefully crafted descriptions.
About Regenstrief Institute
Founded in 1969 in Indianapolis, the Regenstrief Institute is a local, national and global leader dedicated to a world where better information empowers people to end disease and realize true health. A key research partner to Indiana University, Regenstrief and its research scientists are responsible for a growing number of major healthcare innovations and studies. Examples range from the development of global health information technology standards that enable the use and interoperability of electronic health records to improving patient-physician communications, to creating models of care that inform practice and improve the lives of patients around the globe.
Sam Regenstrief, a nationally successful entrepreneur from Connersville, Indiana, founded the institute with the goal of making healthcare more efficient and accessible for everyone. His vision continues to guide the institute's research mission.