LOINC® users from 25 different countries attended the March 2021 LOINC Virtual Conference, which featured the largest number of presentations and workshops yet.
LOINC, short for Logical Observation Identifiers Names and Codes, is a global standard for health terminology. Created and maintained at Regenstrief Institute, LOINC enables the identification, exchange and collection of data across health systems and is used around the world.
Micky Tripathi, PhD, the national coordinator for health information technology at the U.S. Department of Health and Human Services, delivered the keynote address at the conference.
LOINC Award for Distinguished Contributions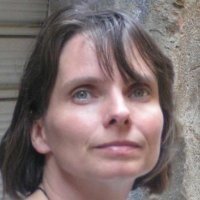 During the conference, the LOINC Award for Distinguished Contributions was given to Riki Merrick. Merrick is the lead terminologist for informatics technology at the Association of Public Health Laboratories. She has worked to facilitate and promote the use of LOINC at the U.S. Centers for Disease Control and Prevention.
Her guidance and effort have been instrumental in the success of the Public Health Laboratory Interoperability Project, which includes influenza reporting from 48 out of 50 states. She has also worked with several other CDC programs to implement LOINC and facilitate interoperability. Her colleagues recognize her as the resource for LOINC questions for CDC and other federal agencies.
Merrick helped author more than a dozen publications and developed and supported guidance documents on public health information standards significance. She also contributes to creating new content for LOINC.
Stan Huff Education Award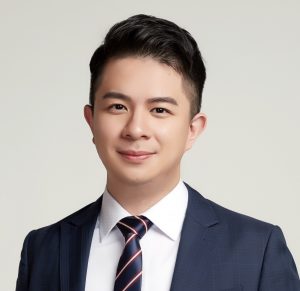 University of Utah College of Nursing PhD student Ching-yu Wang was the inaugural recipient of the Stan Huff Education award.
This award is granted to a full-time student or member of a non-profit organization and permits free admission to all sessions of the LOINC conference. The goal is to instill the philosophy of developing LOINC with a learning mindset to cultivate interoperability not only among standards but also among users of those standards. This education award was established in October 2020 to honor one of LOINC's pioneers and steadfast champions, Stanley "Stan" Huff, M.D.
Wang is working on a project to develop a FHIR-based application for use in emergency departments to screen for LOINC-coded social determinants.
Conference details
The LOINC conference featured 19 presentations by members of the LOINC team and the user community. The goal of the sessions was to help people implement LOINC into their systems. LOINC also hosted its Laboratory Committee Meeting and Clinical Committee Meeting, as well as its combined committee meeting during the conference.
LOINC Executive Director Marjorie Rallins, DPM, M.S., provided an update on the latest work.
About LOINC®
LOINC was created in 1994 at Regenstrief Institute to facilitate interoperability in healthcare. There was a growing trend to send clinical data electronically between healthcare entities, a practice that has now become ubiquitous. Today, it contains almost 95,000 terms for everything from a serum alpha 1 antitrypsin level to a zygomatic arch X-ray report. For each concept, LOINC contains many other rich details, such as synonyms, units of measure, and carefully crafted descriptions.
With long-term funding support from U.S. federal agencies and other organizations, LOINC is available free of charge. It is currently in use in most countries.
About Regenstrief Institute
Founded in 1969 in Indianapolis, the Regenstrief Institute is a local, national and global leader dedicated to a world where better information empowers people to end disease and realize true health. A key research partner to Indiana University, Regenstrief and its research scientists are responsible for a growing number of major healthcare innovations and studies. Examples range from the development of global health information technology standards that enable the use and interoperability of electronic health records to improving patient-physician communications, to creating models of care that inform practice and improve the lives of patients around the globe.
Sam Regenstrief, a nationally successful entrepreneur from Connersville, Indiana, founded the institute with the goal of making healthcare more efficient and accessible for everyone. His vision continues to guide the institute's research mission.