Search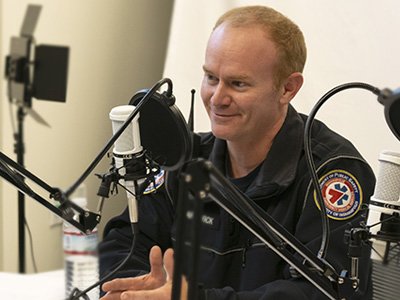 Shane Hardwick
Community Paramedic
Shane Hardwick has been an EMS professional for the more than 25 years. At age 16, he was the youngest certified EMT in the nation.
Since 2016, he has combined community outreach with his role as a paramedic. In 2016, he teamed up with a deputy from the Indianapolis Metropolitan Police Department through the Shalom Project, focused on building relationships and making positive changes within the community.
In this role, Hardwick spends time with residents in the 46201 zip code, helping them understand the resources available and empowering them to be proactive about their wellness.