Search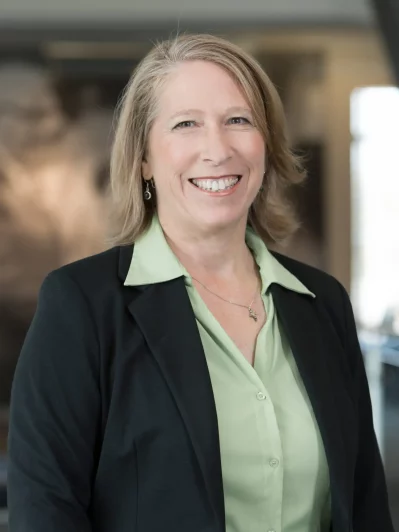 Research Scientist, William M. Tierney Center for Health Services Research, Regenstrief Institute
Core Investigator, VA Health Services Research and Development Center for Health Information and Communication
Professor of Neurology, Indiana University School of Medicine
Co-Prinicipal Investigator, VA HSR&D Precision Monitoring to Transform Care Quality Enhancement Research Initiative (PRIS-M QUERI)
Dr. Linda Williams is working to implement evidence to improve stroke care and outcomes. Her primary research interests are developing quality of life measurement methods, evaluating the relationship between post-stroke depression and quality of life, and measuring and improving the quality of stroke care at the system level.
Dr. Williams is the co-PI of the VA Precision Monitoring to Transform Care Quality Enhancement Research Initiative (PRIS-M QUERI) — a VA research program whose mission is to implement and evaluate electronic clinical quality measures and decision support tools at the point of care. The PRIS-M QUERI addresses important implementation questions about how best to use data to activate providers, healthcare teams, and veterans to improve healthcare delivery and outcomes. Dr. Williams is committed both as a researcher and as a clinician to improving the quality of care for veterans with stroke, and to advancing the science of implementation by testing implementation intervention strategies in real-world settings. She has served on guidelines development committees for the American Heart Association and American Academy of Neurology (AAN) and on the AHA Cerebrovascular Quality of Care and Outcomes Group.
A nationally recognized expert in stroke treatment and clinical quality improvement, she earned her MD degree from Indiana University School of Medicine. She is a staff physician at the Richard L. Roudebush VA Medical Center with more than 20 years of service to the Veterans Health Administration.