Search
Research

Experts

Regenstrief Research Scientist Johanne Eliacin, PhD, described how peer-led patient...

A national leader in improving the quality of healthcare provided...

Opportunities

About

Regenstrief envisions a world where better information empowers people to end disease and realize true health.
Regenstrief Facilities Asset Inventory
To maintain an accurate accounting of assets purchased, Regenstrief Institute maintains records of all items issued to staff and investigators to assist in execution of their work. The RI Facilities Ops Team needs your assistance in reporting Regenstrief Institute equipment that has been issued to you for home office use. Use the form below to provide the information requested. Please report any equipment that you may have taken home, even if it has now been returned to the RI building (example, if you had a dock at home that you are now leaving in your assigned office space in the RI building.)
All forms should be submitted no later than April 7, 2023.
RI ASSET TAG: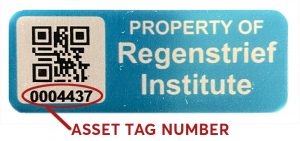 Does item have a RI tag #? If yes, enter in the field provided. If no, proceed to next step.
IU ASSET TAG: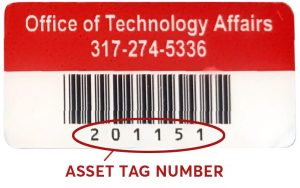 Does your item have an IU/OTA tag #? If yes, enter it the field provided.
BRASS OFFICE KEY:
If no tag is found, provide Make/Model/Serial # in fields provided. If you have a key, see below for info to include.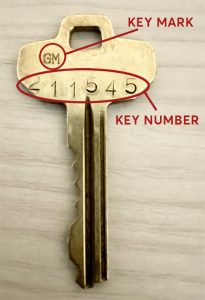 NOTE:
If you have multiple devices in a category, you will add an additional line by selecting the + that is visible at the end of each row.