Search
Research

Experts

Regenstrief Institute Research Scientist NiCole Keith, PhD, addressed the many...

Read More

Opportunities

The VA Health Services Research & Development Center for Health Information...

Read More

About

Regenstrief envisions a world where better information empowers people to end disease and realize true health.
Diversity, Equity and Inclusion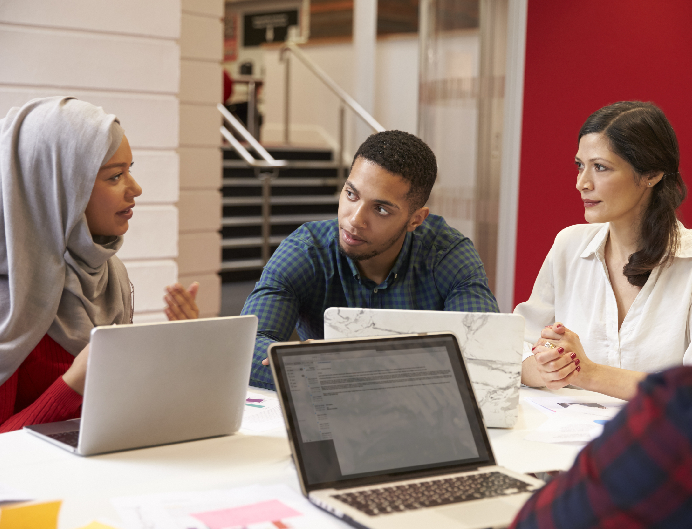 Values

Statement

Regenstrief Institute embraces diversity, equity, and inclusion as defining characteristics of our institutional mission. We believe the inclusion of diverse backgrounds and ideas are fundamental to the promotion of intergroup respect, understanding, and inclusion, which leads to enlightened individuals and a positive overall organizational culture. Together, we seek to create and maintain a diverse, equitable, and inclusive culture of collaboration, development, and achievement that results in Regenstrief Institute being a preferred place to work.
Our primary objective:
to mindfully integrate diversity, equity and inclusion practices to create a culture of belonging into all operations, departments and leadership actions.