Regenstrief hosts second stakeholder summit for aging research
Researchers from Regenstrief Institute hosted community leaders, seniors, caregivers and other stakeholders for a discussion about the future of aging research. Regenstrief research scientist Nicole Fowler, PhD, MHSA, led the Center for Aging Research's second stakeholder summit with the goal of getting feedback from community members about the issues and research that matter to them.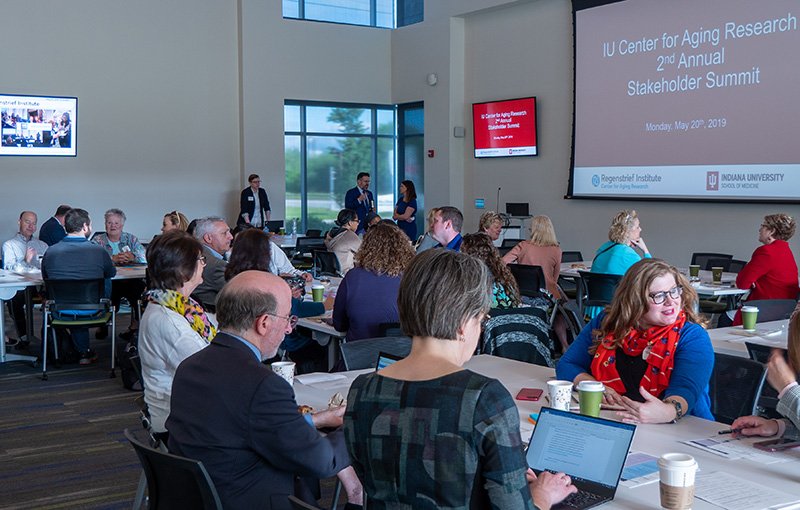 During the summit, attendees heard novel research findings from research scientists on topics such as harmful medications and diets that improve brain health. However, the majority of the day was dedicated to themes of research improvement, including community engagement, promotion of healthy lifestyles, data quality, and state priorities for research. Attendees participated in group activities designed to brainstorm research questions for future studies.
"Collaboration among aging researchers, service providers, advocacy groups, policy makers and citizens is essential if we are going to transform the health and care of older adults in Indiana," said Dr. Fowler.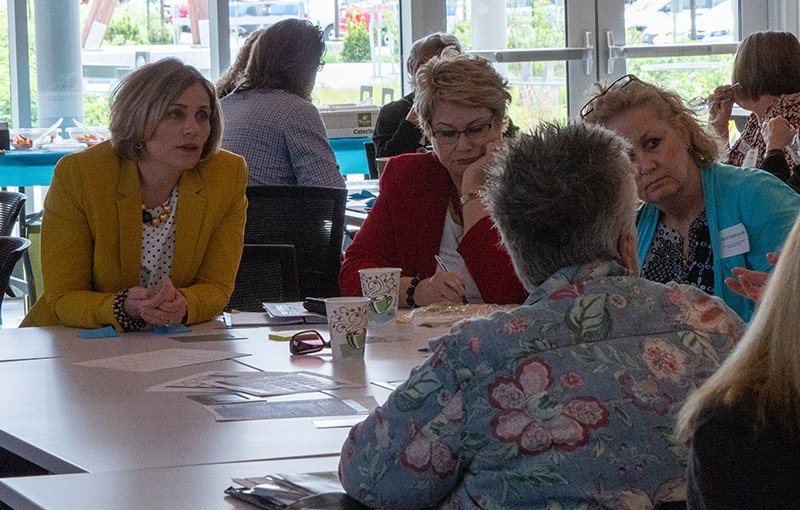 Speakers included Regenstrief President and Chief Executive Officer Peter Embí, M.D., M.S., and Regenstrief research scientists Dr. Fowler, Dan Clark, PhD, and Kathleen Unroe, M.D., MHA. Jared Brosch, M.D., of IU School of Medicine, and Mike Simmons, DBA, president of Bridge Builder Strategies also addressed the participants. Speakers discussed novel findings in healthy diets and medication management, among other topics.
"The Center for Aging Research has a sustained commitment of involvement in our community," said Dr. Unroe, interim director of the Center for Aging Research. "This summit is invaluable in maintaining our focus on serving the needs of our community."
The Center for Aging Research's Stakeholder Summit is a product of the center's Community Engagement Initiative. This initiative is an ongoing, long-term effort to ensure that research carried out within the center is immediately relevant to the central Indiana community.
In addition to the aforementioned presenters, the event planning committee included Natalie Sutton, chapter executive of the Alzheimer's Association Greater Indiana Chapter; Candace Preston, caregiver support services director for Joy's House; Darcy Tower, provider relations director for the Division of Aging at the Indiana Family and Social Services Administration; and Angie Johnson and Katie Rukes of the Center for Aging Research at the Regenstrief Institute.