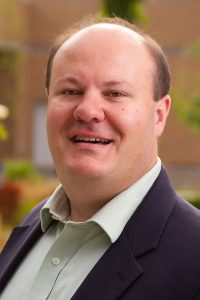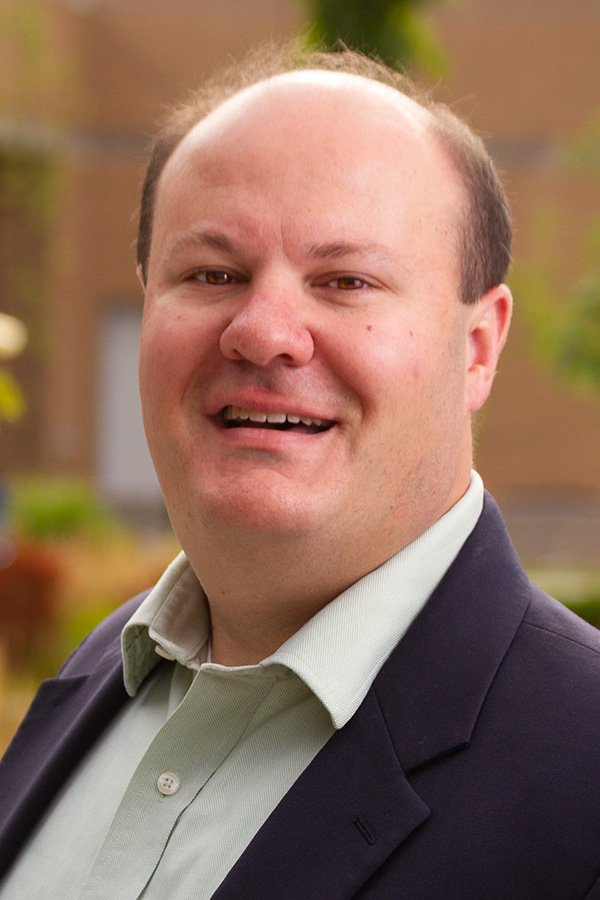 The American College of Medical Informatics announced that Brian Dixon, PhD, of Regenstrief Institute and the Indiana University Richard M. Fairbanks School of Public Health will be one of 18 fellows inducted into its ranks on November 4 in San Francisco at ceremonies during the American Medical Informatics Association (AMIA) 2018 Annual Symposium.
The induction class includes physicians, PhDs and other professionals from three countries, 10 states, and institutions such as Columbia, Duke, Georgetown, Vanderbilt, Harvard, and U.S. Health and Human Services.
Dr. Dixon's research focuses on developing and evaluating innovative technologies and processes for managing knowledge regarding individual patients and populations.
AMIA's Annual Symposium is the premier informatics event. The symposium presents leading-edge scientific research on biomedical and health informatics, and more than 100 scientific sessions. The Symposium presents work from across the spectrum of the informatics field – translational bioinformatics, clinical research informatics, clinical informatics, consumer health informatics and public health informatics.
ACMI President, Christopher G. Chute, MD, DrPH, FACMI, Bloomberg Distinguished Professor, Johns Hopkins University, will welcome the esteemed new Fellows to the College:
Gregory L. Alexander PhD, RN, FAAN, University of Missouri Sinclair School of Nursing
Sarah A. Collins PhD, RN, Columbia University
Lesley H. Curtis, PhD, Duke University School of Medicine
Brian E. Dixon, MPA, PhD, Indiana University Richard M. Fairbanks School of Public Health; Regenstrief Institute, Inc.
Warren A. Kibbe, PhD, Duke University
Subha Madhavan, PhD, Georgetown University
John Mantas, PhD, University of Athens
Michael E. Matheny, MD, Vanderbilt University Medical Center
Frank Naeymi-Rad, PhD, MBA, Intelligent Medical Objects, Inc.
Jyotishman Pathak, PhD, Weill Cornell Medicine
Niels Peek, PhD, The University of Manchester
Yuri Quintana, PhD, Harvard Medical School
Donald W. Rucker, MD, U.S. Department of Health & Human Services
Catherine Staes, PhD, University of Utah
Cui Tao, PhD, The University of Texas Health Science Center at Houston
Özlem Uzuner, PhD, George Mason University
David K. Vawdrey, PhD, New York-Presbyterian Hospital; Columbia University
Kai Zheng, PhD, University of California Irvine
"The election of ACMI Fellows represents the strength and diversity of informatics with recognition of 18 accomplished individuals who are national and international subject matter experts in the science of informatics as it relates to clinical care, research, education and policy," said Dr. Chute. "It reflects the growing impact of the field in healthcare."
---
ACMI is an honorary College of elected Informatics Fellows from the United States and abroad who have made significant and sustained contributions to the field of medical informatics and who have met rigorous scholarly scrutiny by their peers. Incorporated in 1984, ACMI dissolved its separate corporate status to merge with the American Association for Medical Systems and Informatics (AAMSI) and the Symposium on Computer Applications in Medical Care (SCAMC), when AMIA was formed in 1989. The College now exists as an entity within AMIA, with its own bylaws and regulations.
AMIA, the leading professional association for informatics professionals, is the center of action for 5,500 informatics professionals from more than 65 countries. As the voice of the nation's top biomedical and health informatics professionals, AMIA and its members play a leading role in assessing the effect of health innovations on health policy and advancing the field of informatics. AMIA actively supports five domains in informatics: translational bioinformatics, clinical research informatics, clinical informatics, consumer health informatics, and public health informatics.