INDIANAPOLIS – NiCole Keith, PhD, FACSM, was promoted to acting associate dean for Indiana University-Purdue University Indianapolis' School of Physical Education and Tourism Management.
Keith moves into this position while Rafael E. Bahamonde, PhD, FACSM,  serves as interim dean during the search for a permanent replacement to outgoing dean James "Jay" Gladden, PhD who began his position as dean of University College and associate vice chancellor for undergraduate education on February 1st.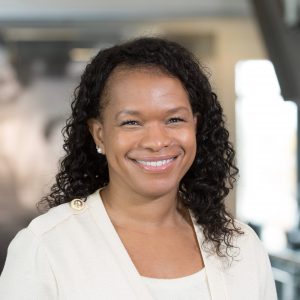 In her role as acting dean, Keith will serve to provide guidance on academic affairs and promote research. Her work will provide a framework for the more than 900 students, 40 full-time faculty and 80 adjunct faculty within the school.
Keith arrived on IUPUI's campus in 2002 and has held several leadership positions in the American College of Sports Medicine, and served as the director of the Leadership and Diversity Training Program for the American College of Sports Medicine.
Specializing in fitness and activating community residents, Keith's work has been featured in journals such as Medicine and Science in Sports and Exercise, American Journal of Physiology: Endocrinology & Metabolism, and the American Journal of Health Promotion.
Her work with the Indiana University Center for Aging Research and the Regenstrief Institute has been funded by the National Institute of Diabetes and Digestive Kidney Diseases, the Agency for Healthcare Research and Quality, and the National Heart, Lung, and Blood Institute.
Keith is also a founder of Physically Active Residential Communities and Schools, a collaborative effort between Eskenazi Health, the School of Physical Education and Tourism Management at IUPUI, the John H. Boner Near Eastside Legacy Center and Public Schools in Indianapolis.
Media contact:
Phil Lofton
Indiana University Center for Aging Research/Regenstrief Institute
317-274-9111
plofton@iu.edu