Search
Research

Experts

Regenstrief Research Scientist Johanne Eliacin, PhD, described how peer-led patient...

A national leader in improving the quality of healthcare provided...

Opportunities

About

Regenstrief envisions a world where better information empowers people to end disease and realize true health.
Dr. Embí interviewed by FOX59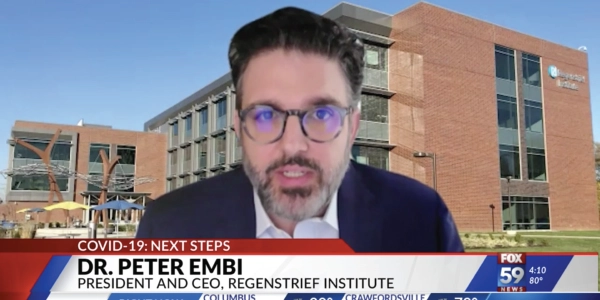 Regenstrief President and CEO Dr. Peter Embí discussed the delta variant of COVID-19 and vaccination importance.