According to the CDC, every 40 seconds someone suffers from a stroke, which is the 5th leading cause of death in this country.
In the weeks, months, even years following a stroke, people may experience lingering paralysis, numbness or pain, speech or cognitive impairments, or depression. While some make a full recovery, others will have long-term or lifelong disabilities.
But there is hope for reducing the harm caused by stroke. For those having a stroke, every second is critical when it comes to saving lives and increasing rates of recovery. If emergency care is received within 3 hours of the first symptoms, a clot-breaking medication called a thrombolytic can be administered [1]. That's a narrow window of time for treatment which greatly improves the chances of recovery.
In 1998, the Veterans Affairs Health Services Research and Development (HSR&D) Service launched the VA Quality Enhancement Research Initiative (QUERI). The goal of this disease-focused initiative was to implement evidence-based interventions into clinical care quickly and effectively, to help the VA improve their healthcare system for veterans. QUERI's efforts to improve care originally focused on ten diseases and conditions, including stroke.
The Stroke-QUERI team, a partnership with the Richard L. Roudebush VA Medical Center, answered the call. Led by Regenstrief Scientist and and VA Investigator Linda Williams, MD, the VA HSR&D Stroke-QUERI reduced the risk of stroke and fostered system, provider, and patient processes resulting in the best possible outcomes for Veterans with stroke and transient ischemic attack (TIA), also known as a "mini stroke." They did this by leading the national implementation of the VA Acute Ischemic Stroke Directive to improve VA stroke care, including monitoring of activity and quality reporting. They developed and implemented the VA National Stroke Quality Indicator reporting system for Web-based data collection and reporting of inpatient stroke quality indicators for all VA medical facilities.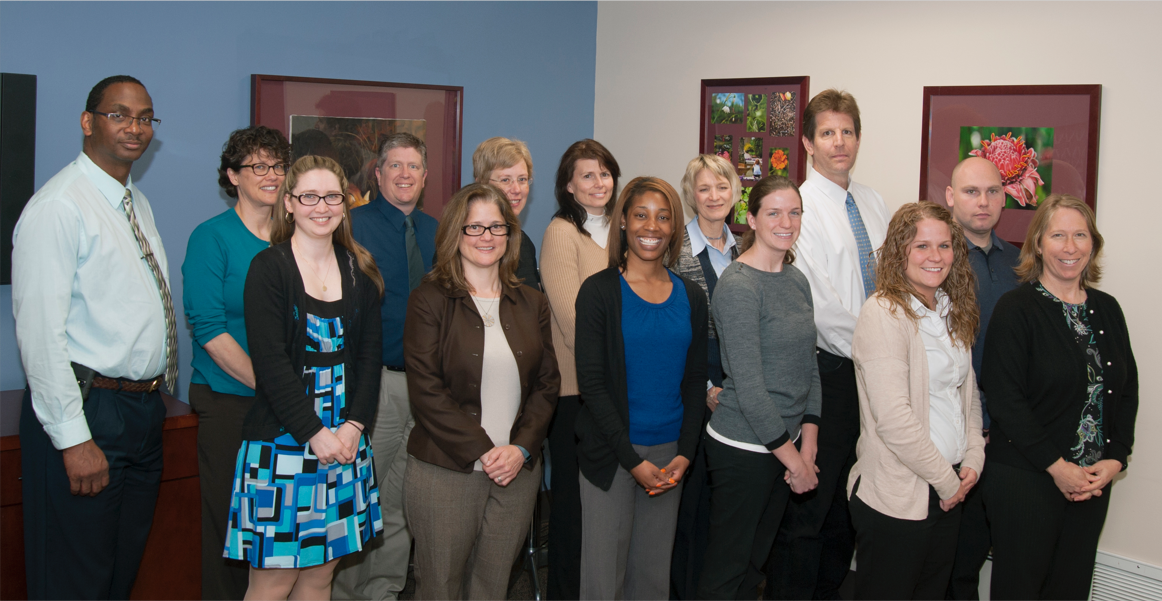 Stroke-QUERI also conducted the first national VA study evaluating the quality and outcomes of Veterans with TIA or minor stroke. They developed 21 electronic quality measures for use in evaluating quality of care for Veterans with TIA or minor stroke, and identified processes of care (e.g., carotid imaging) that should be targeted for implementation activities. This project demonstrated that clinical inertia remains an issue for Veterans with both stroke and poorly controlled blood pressure.
So what does this all mean? Well, because we know that in the case of stroke every second is critical, educating the public to be aware of the signs of stroke and to make the emergency call quickly is important, but when that call is made, patients need to receive the best care via the most efficient processes available. Stroke-QUERI enabled hospitals to administer that superior care.
Additionally, people who have had a stroke are at high risk of suffering a second stroke; in fact 1 in 4 stroke survivors will have another stroke within 5 years [2]. To better manage this risk, Stroke-QUERI's work improved care across the continuum from prevention, to inpatient care, to rehabilitation for Veterans at risk of stroke, or of a subsequent stroke. [3]. By developing, implementing, and monitoring stroke care on a national level, Stroke-QUERI was able to improve the lives of Veterans and aid in their recovery.
The program has since transitioned into the Precision Monitoring to Transform Care (PRIS-M) QUERI. Led by the same core of esteemed Regenstrief and VA scientists Linda Williams, MD, Teresa Damush, PhD, and Dawn Bravata, MD, the PRIS-M initiative is working to improve patient outcomes by implementing and evaluating electronic clinical quality measures and decision support tools when patients receive care, as well as conducting clinical quality improvement projects to link electronic data to provider action. The program is also investigating the effects of EHR-based data on the care team and veteran satisfaction and identifying strategies to activate VA providers, leaders and veterans to use data to transform care.
References
1. Stroke Treatments. (2014, March 17). http://www.cdc.gov/stroke/treatments.htm.
2. Go AS, Mozaffarian D, Roger VL, Benjamin EJ, Berry JD, Borden WB, et al. Heart disease and stroke statistics—2013 update: a report from the American Heart Association. Circulation. 2012:e2–241.
3. QUERI – Quality Enhancement Research Initiative. (n.d.). http://www.queri.research.va.gov/impacts.cfm