Search
The executive committee will serve a number of operational and coordinating functions and roles by assisting the program directors in: a) identification, evaluation and recruitment of Scholars, b) overseeing the mentorship of Scholars, and c) enabling the conduct of research within the learning health system. The Executive Committee will be responsible for identification of new initiatives related to LHS research at IUSM/IU Health, establishment of relevant policies and procedures, and training program development and revision. Finally, members of the Executive Committee will also serve as "content experts" for one or more of the AHRQ core competency domains (See Section B.4.c). They will each be responsible for updating educational offerings in that domain, making sure that the curriculum offered to Scholars covers those domains adequately, and for making sure that personal educational plans are adequate to those domains. The committee will be chaired by co-Program Director, Peter Embi, and will meet monthly.
Program
Directors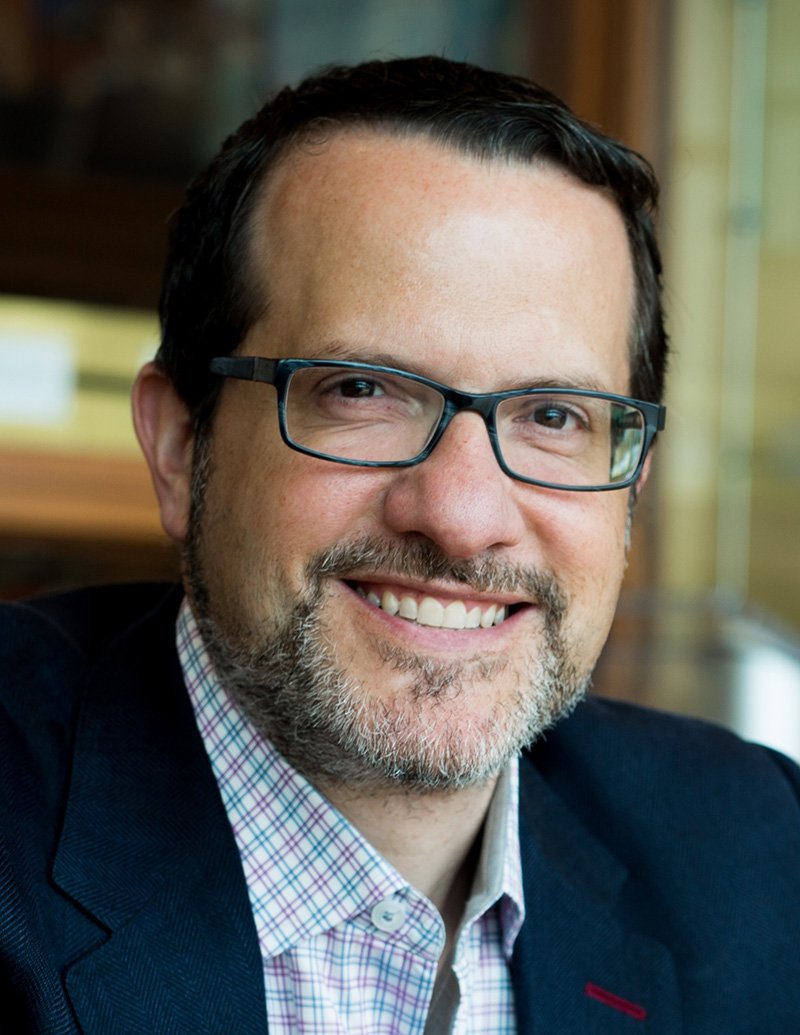 Dr. Aaron Carroll
Aaron Carroll, MD, MS
Dr. Carroll is the Director of the Center for Pediatric and Adolescent Comparative Effectiveness Research (PACER) and Professor of Pediatrics at IUSM. He has published extensively and received funding through R01-level grants from AHRQ, NIDDK and NLM. He has mentored more than 30 mentees and serves as the Associate Dean for Research Mentoring, reporting directly to the School of Medicine's Executive Dean of Research with a mandate to assist junior faculty in developing their research careers. Dr. Carroll brings to this proposal expertise in patient recruitment, patient-centered research methods including qualitative research approaches, health information technology, clinical decision support, health policy, and health communication messaging including communicating with health care consumers through a variety of media outlets (print media, YouTube, blogs, etc.). He has been awarded a Patient-Centered Outcome Research and Comparative Effectiveness Research Infrastructure Development Grant (R24) from AHRQ that created the infrastructure to support cores which will be integral to the human-centered design portions of this proposal.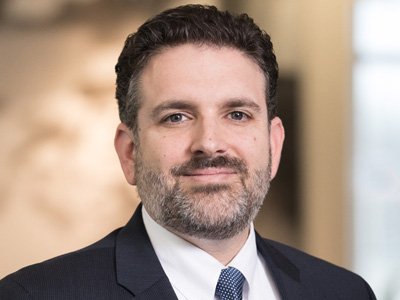 Peter Embi
Peter Embi, MD, MS
Dr. Embi is an internationally recognized researcher, educator, and leader in the field of clinical and translational research informatics, with numerous peer-reviewed publications and presentations describing his innovations in the field. Dr. Embi serves as President and CEO of the Regenstrief Institute, is the Associate Dean for Informatics & Health Services Research, IU School of Medicine, Associate Director and Informatics leader for the Indiana CTSI. Importantly, he also serves as Vice-President for Learning Health Systems at IU Health. Dr. Embi is site-PI for the NCATS Recruitment Innovation Center initiative, for which he leads the effort to leverage EHRs and data for participant recruitment across the CTSA consortium. Among his previous research roles, Dr. Embi has extensive experience operationalizing learning health system initiatives, and recent served as site PI at OSU for the PCORNET CDRN LHSNet (Learning Health System Network). 6 Before moving to Indiana in 2016, Dr. Embi served in various leadership positions at The Ohio State University, including Interim Chair of Biomedical Informatics, Informatics Director of the OSU Center for Clinical and Translational Science, and Chief Research Information Officer at the OSU Wexner Medical Center. Prior to that, he was on the faculty of the University of Cincinnati College of Medicine, where he was the founding director of the UC Center for Health Informatics. Among his numerous awards recognitions, Dr. Embi is a Fellow of the American College of Physicians, a Fellow of the American College of Medical Informatics, and he is Chairman of the Board of Directors of the American Medical Informatics Association.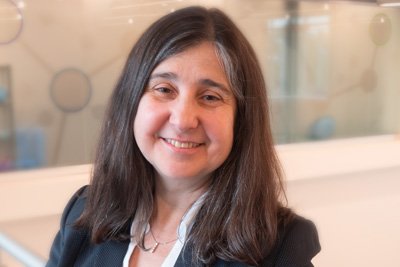 Eneida Mendonca, Regenstrief Institute, VP for Research Development
Eneida Mendonca, MD, PhD
Dr. Mendonca's research focuses on developing novel language-driven approaches and automated learning methods to support decision making; exploiting automated semantic and statistical methods to extract biomedical data from patient records; creating new ways to automatically integrate evidence into clinical practice; and improving infrastructure for health care and clinical research. She has been involved in many federally funded grant projects, including a $3.9 million National Institutes of Health (NIH)-funded Environmental Influences on Child Health Outcomes (ECHO) study and the Children's Respiratory Research and Environment Workgroup (CREW), where she uses informatics tools to harmonize data among several large cohorts, combining clinical data, social determinants of health, behavior and biological markers, among others.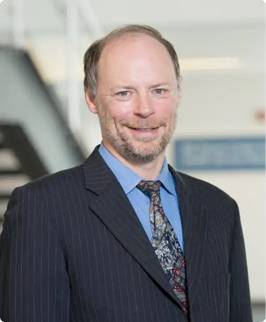 Titus K. Schleyer
Titus Schleyer, DMD, PhD
Dr. Titus Schleyer is a Research Scientist at the Center for Biomedical Informatics of the Regenstrief Institute and Professor of Biomedical Informatics at the Indiana University School of Medicine. He leads the Indiana Learning Health Systems Initiative, which is focused on using everyday patient care data to improve the health of and healthcare for people in Indiana. Dr. Schleyer is working to make information from various sources more accessible and useful to clinicians. One of his award-winning projects provides emergency department physicians with highly relevant information about their patients from Indiana's major health information exchange directly in the electronic health record. Dr. Schleyer is also active in big data analytics for population health management. He and his team are currently analyzing opioid overdose death data in Marion County to find out which variables are particularly predictive of overdoses and deaths. In addition to recently receiving a Regenstrief Institute Outstanding Investigator Award, Dr. Schleyer was recognized for his teaching and mentorship with a Indiana University Trustee Teaching Award in 2020. He co-directs the National Library of Medicine-funded Public & Population Health Informatics (PHI) Fellowship at Indiana University. In addition, he continuously mentors fellows in clinical informatics at the Regenstrief Institute. He is a fellow of the American College of Medical Informatics and the American Medical Informatics Association. His research is primarily funded by the National Institutes of Health.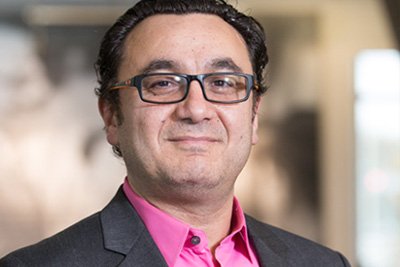 Dr. Malaz Boustani
Malaz Boustani, MD, MPH
Dr. Boustani is a senior implementation scientist with extensive experience in mentoring junior investigators and conducting implementation research with a main focus on developing tools, processes, and strategies to rapidly implement evidence based and cost effective health care solutions in the real world. He has used this clinical laboratory to train more than 15 clinical investigators who have successfully received Career Development Awards and 4 of them have already became independent principal investigators of R01 equivalent awards from the NIH. Furthermore, Dr. Boustani has coached more than 50 emerging healthcare leaders in innovation, implementation science, change management, and system thinking. These leaders have been embedded within multiple healthcare systems as change agents and catalysts for healthcare transformations. Dr. Boustani will serve as the "content expert" for the Improvement and Implementation Science core competency domain of the LHS-K12 program.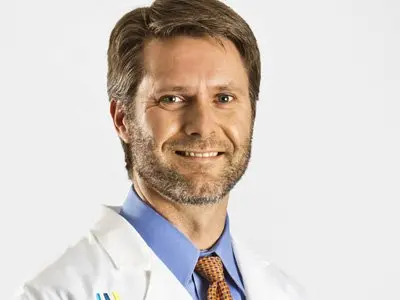 Christopher Weaver, MD, MBA
Christopher Weaver, MD, MBA
Dr. Weaver is Associate Professor of Emergency Medicine at Indiana University School of Medicine and Senior Vice President (SVP) of Clinical Effectiveness at Indiana University Health. He has extensive experience in leading complex and large initiatives within various healthcare delivery systems. For a decade he was the chief Medical Officer (CMO) and the Chief Operation Officer (COO) at Eskenazi Health, a safety net urban integrated healthcare delivery organization. At Eskenazi, Dr. Weaver transformed Eskenazi Hospital into a learning organization capable of implementing scalable and sustainable evidence-based services such the collaborative care models for frailty, dementia, and depression. Dr. Weaver used his competencies in business operation and care delivery logistics to successfully implement two system wide major care transformations; transitional care and population health management models across the entire clinical integration network supported by Marion County including several hospitals, community health centers, mental health centers, nursing homes, emergency medical services, and department of health. In 2017, Dr. Weaver accepted a new enterprise position at Indiana University Health as the SVP of Clinical Effectiveness. The scope of his new role is to leverage the academic expertise and knowledge of the faculty of IUSM to transform IU Health into a learning healthcare system serving the entire state of Indiana. Dr. Weaver has the training, leadership experience and organizational role to be a member of the Executive Committee and to serve as the "content expert" for the System Science core competency domain in this proposal. In addition to guiding health systems through constant changes, he has successfully mentored many individuals in a variety of roles including medical students, residents in training, health administration graduate students, school of medicine faculty, and leaders of health systems.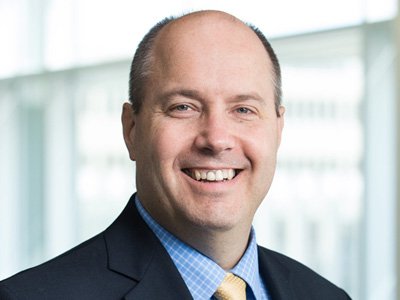 Shaun Grannis
Shaun Grannis, MD, MS, FAAFP
Dr. Grannis is Vice President for Data and Analytics and a Research Scientist at Regenstrief Institute. He has been a close collaborator with national and international public health stakeholders to advance the technical infrastructure and data-sharing capabilities. He served as a member of World Health Organization (WHO) Collaborating Center for the Design, Application, and Research of Medical Information Systems, where he provided consultancy on issues related to health information system identity management; and implementing automated patient record matching strategies. He has built and studied automated regional electronic laboratory reporting systems that demonstrate substantial increases in the electronic capture rates for diseases of public health significance when compared to traditional, manual, paper- based procedures, despite substantial data quality challenges. He also oversees the evaluation of operational standards-based laboratory data interfaces between public health clinical laboratories and an electronic clinical messaging application used by both public health officials and clinicians. As co-chair of the U.S. Health Information Technology Standards Panel (HITSP) Population Health technical work group, he has helped lead development of technical Interoperability Specifications for nationally recognized public health IT use cases. Dr. Grannis also served as the Director of the Indiana Center of Excellence in Public Health Informatics, one of only four such centers of excellence in the United States. Dr. Grannis has received AHRQ R01 funding to develop methodological improvements for real-world patient matching systems. His recent research focuses on developing and testing large-scale HIE- based solutions in support of population health and public health informatics; integrating clinical and social determinants of health (SDH) to identify at-risk patients in need of SDH services, which include nutrition counseling, financial planning, and medical-legal partnership assistance; developing and testing novel patient matching methods; and leveraging machine learning-based models to improve discovery and decision support in a variety of contexts. He also serves as Chief Architect for OpenHIE, a global health collaborative supporting eHealth planning and implementation needs for developing countries. Dr. Grannis will serve as the "content expert" for the Informatics core competency domain.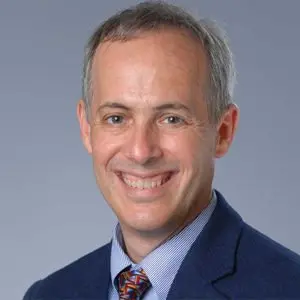 Peter Schwartz, MD, PhD
Peter Schwartz, MD, PhD
Dr. Schwartz is the Director of the Indiana University Center for Bioethics and associate professor of medicine at IU School of Medicine, and practices adult internal medicine at Eskenazi Health. He writes about ethical issues and conducts empirical research on risk communication and shared decision-making in prevention and precision medicine. He is currently PI of a project on comparative effectiveness of methods of risk communication regarding colorectal cancer screening, funded the Patient Centered Outcomes Research Institute (PCORI). As Director of the Bioethics and Subject Advocacy Program of the Indiana Clinical and Translational Sciences Institute (CTSI) he instructs and mentors students, trainees, and junior faculty in responsible conduct of research, ethics, and research in patient decision making. As associate professor of philosophy at Indiana University – Purdue University, Indianapolis (IUPUI), he teaches regularly in the MA program in bioethics. Dr. Schwartz will serve as the "content" expert for the Ethics of Research and Implementation in Health Systems core competency domain.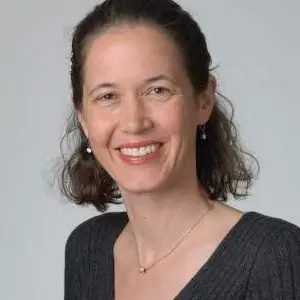 Sarah Wiehe, MD, MPH
Sarah Wiehe, MD, MPH
Dr. Wiehe is the Director of Community Health Partnerships (CHeP) and the Patient Engagement Core at the Indiana CTSI and Associate Professor of Pediatrics at IUSM. She has published extensively and received funding through R01-level grants from NIH, AHRQ, and PCORI. She has mentored 20 pre- and post-doctoral trainees and 17 junior faculty. Of the 11-junior faculty she mentors currently, 2 have institutional K awards, 1 has an NIH K award, and 6 have NIH K awards under review. Dr. Wiehe brings to this proposal expertise in community and stakeholder engagement, user-centered design research, epidemiology and health services research, and creative use and linkage existing data to address both individual and population health issues. She will serve as the "content expert" for the Engagement, Leadership, and Research Management core competency domain.
Candidates must email a CV to Aaron Carroll for eligibility determination prior to a submission of a full application online.
aaecarro@iu.edu