Regenstrief Institute researchers and board members joined partner clinicians, educators and community members at a symposium hosted by the collaborative group Health Equity Advancing through Learning Health Systems Research (HEAL-R) for a two-day event designed to engage trainees, scientists, faculty and health professionals in practical learning about health equity.
Regenstrief research scientists David Haggstrom, M.D., MAS, core investigator at the VA HSR&D Center for Health Information and Communication (CHIC), and Sarah Wiehe, M.D., MPH, co-director of the Indiana Clinical and Translational Sciences Institute (CTSI), were part of the symposium planning committee. They helped lead the selection of topics and presenters for the two-day conference. Dr. Haggstrom also is director of the Regenstrief Center for Health Services Research. Dr. Wiehe also is a member of the Regenstrief Board for Directors.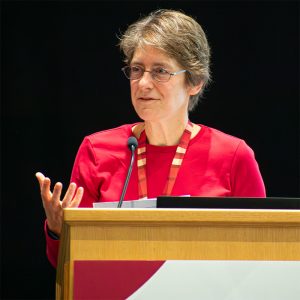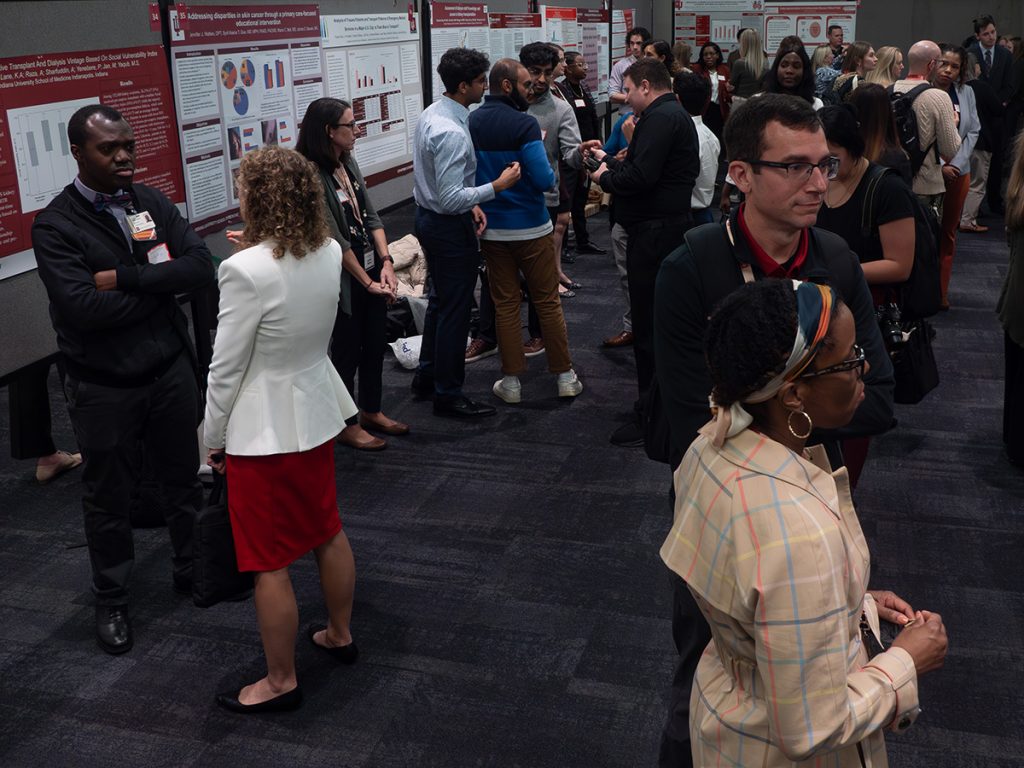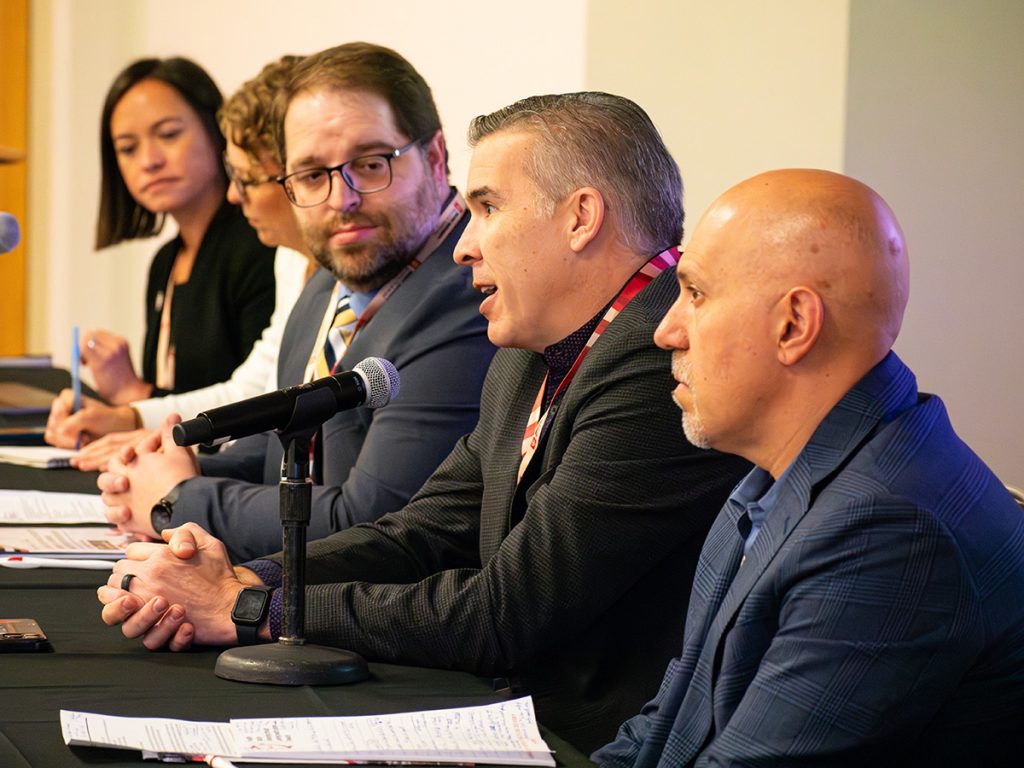 HEAL-R is a partnership with Indiana University Health's Office of Health Equity Research and Engagement (HERE), Indiana University School of Medicine, Indiana CTSI, Regenstrief and the Irsay Institute at Indiana University-Bloomington to promote health equity scholars and scholarship.
At the conference "From Analysis to Action: Advancing Health Equity Through Learning Health System Research," attendees worked together and leveraged collective expertise, resources and insights to develop and implement initiatives that address health disparities.
The following is a list of Regenstrief conference presenters. Unless otherwise noted, all are research scientists.
Welcome Plenary: Tatiana Foroud, PhD. Dr. Foroud serves as the vice chair of the board of directors at Regenstrief.
Panelists: Paul Dexter, M.D., and April Savoy, PhD: Implementing Outcomes-Oriented Learning Health Systems Research
Moderator: Sarah Wiehe, M.D., MPH: Building Community Engagement and Partnerships in Research to Address Health Equity.
Dr. Wiehe also is a member of the Regenstrief board of directors.
Panelists: Rachel Patzer, PhD, MPH; Randy Grout, M.D., M.S.; Joshua Vest, PhD, MPH; Nir Menachemi, PhD, MPH: Using Data to Drive Healthcare Improvement and Impact.
In addition to being a researcher, Dr. Patzer is Regenstrief's president and chief executive officer.
Moderator: Johanne Eliacin, PhD: Empowering Learners to Drive Change: Health Equity in Education
Panelist: Shaun Grannis, M.D., M.S.: Navigating Ethical Challenges for Embedded Research in Learning Health Systems.
In addition to being a researcher, Dr. Grannis is Regenstrief's vice president for data and analytics.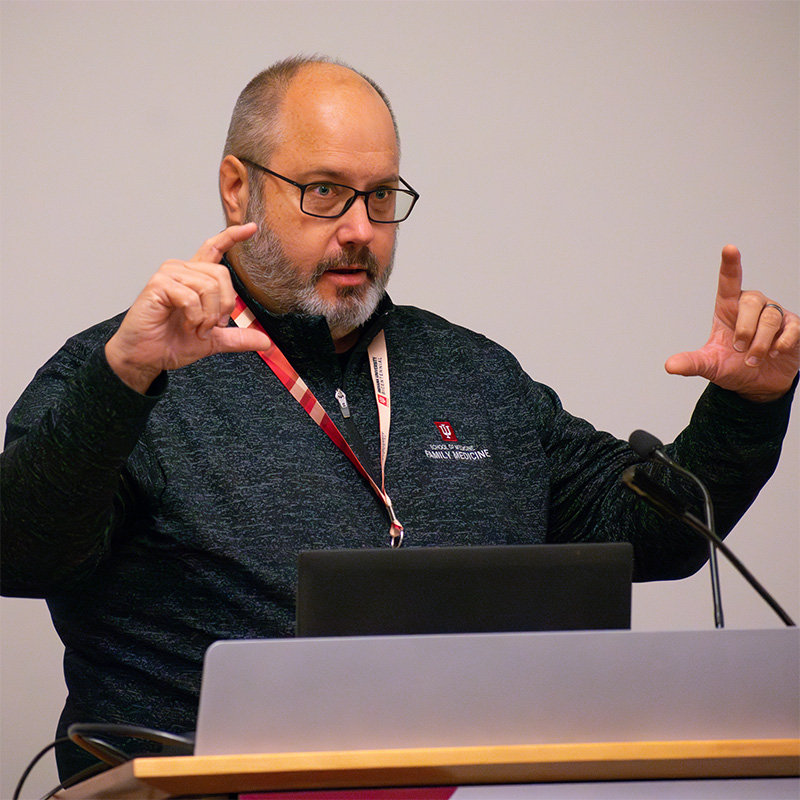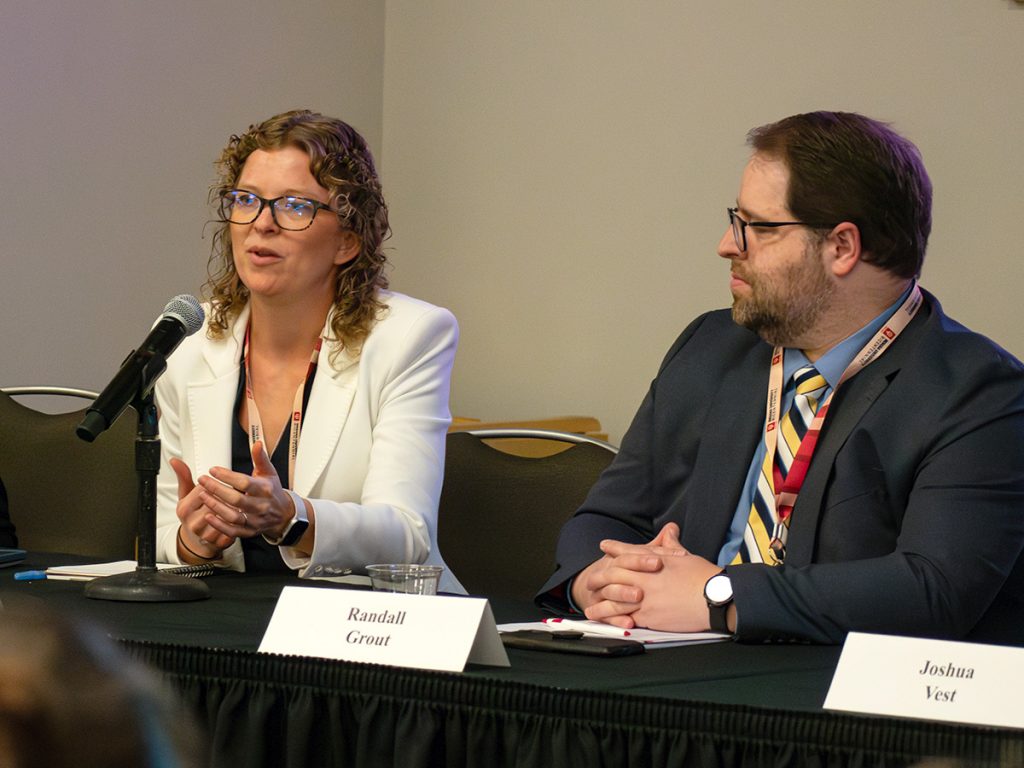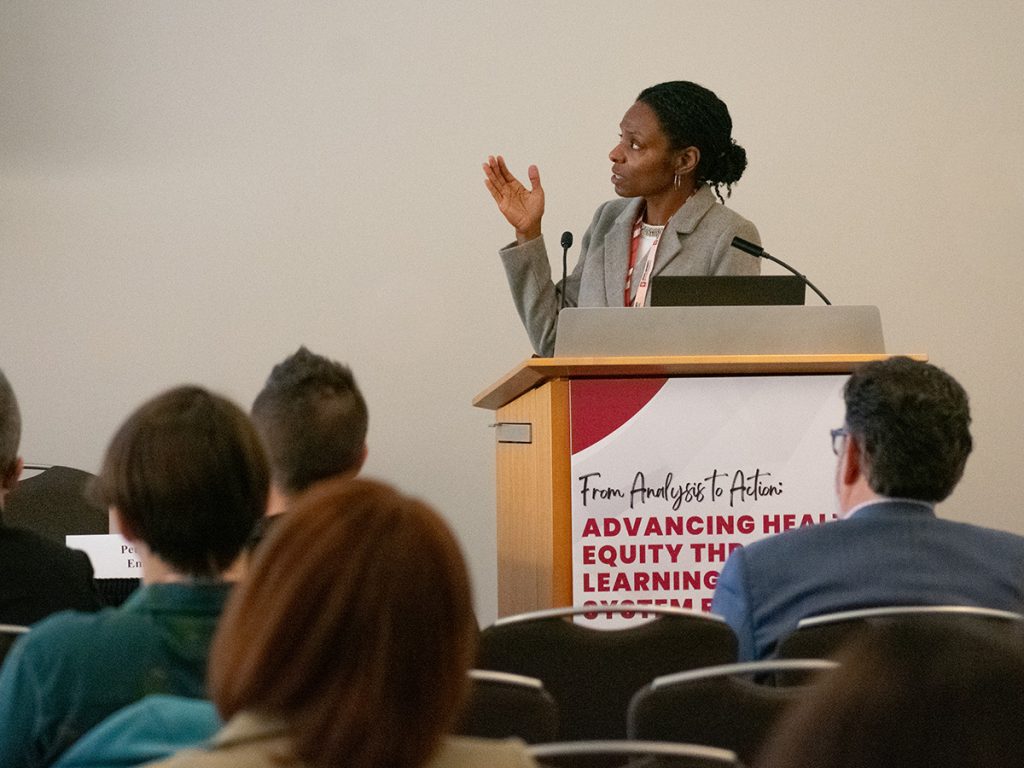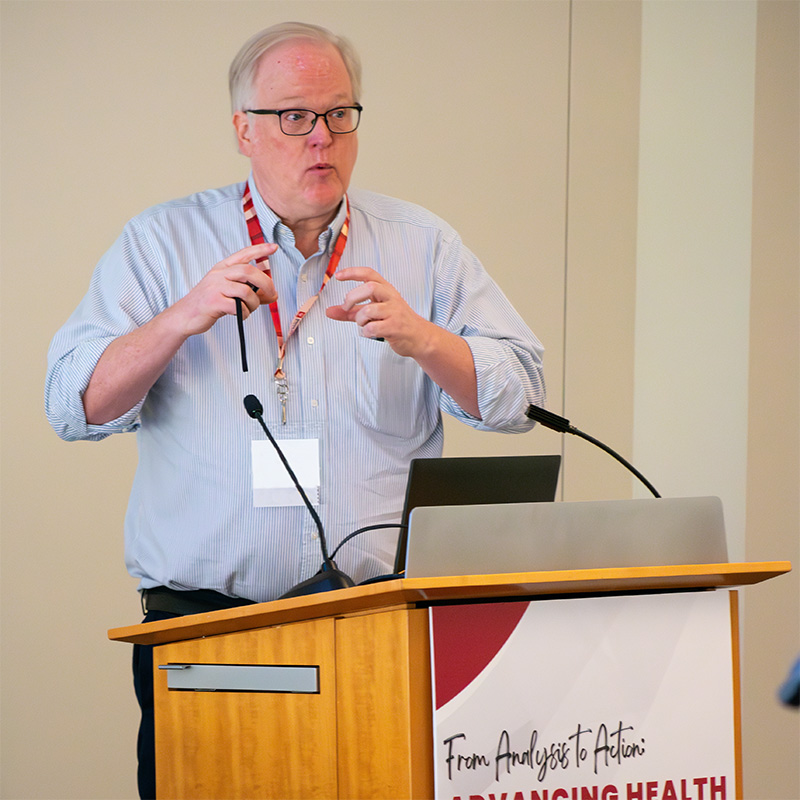 About Regenstrief Institute
Founded in 1969 in Indianapolis, the Regenstrief Institute is a local, national and global leader dedicated to a world where better information empowers people to end disease and realize true health. A key research partner to Indiana University, Regenstrief and its research scientists are responsible for a growing number of major healthcare innovations and studies. Examples range from the development of global health information technology standards that enable the use and interoperability of electronic health records to improving patient-physician communications, to creating models of care that inform clinical practice and improve the lives of patients around the globe
Sam Regenstrief, a nationally successful entrepreneur from Connersville, Indiana, founded the institute with the goal of making healthcare more efficient and accessible for everyone. His vision continues to guide the institute's research mission.